Life Style
Black leather jackets vs Brown leather jackets? Which one to buy?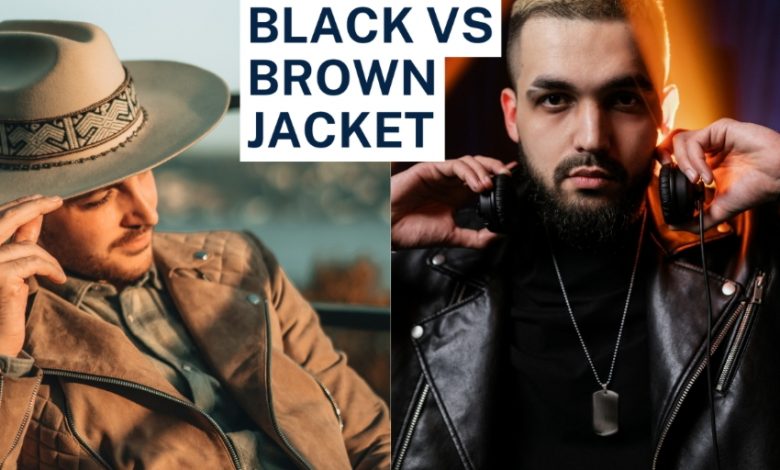 Leather jackets have been working in the fashion industry for a long time. They perform a great role in inspiring the wearer's look through their enchanting beauty. Moreover, the way they make you feel comfortable through their soothing touch is so valuable. You can easily buy leather jackets as different brands offer them in a large variety. They are available in different designs and colors. Some top brands like Leatheriza Affinity also offer more than one color option for the same leather jackets for men so you can feel independent about choosing your look.
If we go in-depth about the colors of leather jackets, black and brown are common. As they look awesome with most of the buyers, these are the most demanded colors in the market. So, brands create these in a large variety. However, the point is which color is best when considered with leather jackets? Are you confused too about which one is the best to go for? Then don't worry. In this article, we have discussed in detail the value of each color. And at the end, we'll get the result by comparing everything. 
So, let's see each category in detail one by one.
The most beneficial aspect of a black jacket is that you'll not feel any challenge while matching any outfit with them. It offers a good match with almost all colors like white. However, it has some clashes with the brown color that feels independent on its own. It also offers a timeless style. Companies also considered black when there was a time of origin of leather jackets. From that time, black became a common, timeless style. You can even get the same aviation bomber-style leather jackets in this color that were originally introduced during the early 1900s. 
While boosting your fashion sense, if you also want protection from the cold then black men's leather jackets are a preferred choice. They offer a high level of warmth as compared to other light color jackets. We can justify the statement by saying that dark colors have more capacity to absorb heat than light colors. So, when you wear a black jacket in the chilly cold weather, it'll hold more heat from the sun to give you inner comfort and protection. The downside, with respect to this aspect, is that if you're wearing the jacket in the summer month, it may prove too hot. So, don't forget to consider the weather conditions of your region while choosing them.
Leather jackets are so easy to deal with. They are so easier to clean. No doubt, all leather jackets are simple to be cleaned but black jackets have some natural stain-concealing power that helps you have the most comfortable time with them. 
Read Also : How Your Loan Application Can Be Turned Down Despite a Strong Credit Score
Brown Leather Jackets
The most beneficial aspect of a brown jacket is it's highly accepted and appreciated. Whether it's a casual or formal event, you shouldn't worry about choosing your outfit color as brown suits many events. At parties, it'll give you an attractive look with the assistance of a stylish design. You can also go for brown jackets adorned in different ways like buttons, zips, e.t.c. for getting an elegant look. If you're going to your workplace you can consider a simple brown jacket to look decent and simple.
They have great significance in leather jacket's history. When companies began manufacturing leather jackets they chose brown for them. So, it's a special color having a special past. Even leather jackets were first introduced in brown rather than black. And it's a great point of preferring them over black.
Brown leather jackets are so easy to find as offered by many top brands due to the color being so common. So, you'll find them in a large variety with respect to design, size, e.t.c, and much more. That's simple when you'll get them in a large variety you'll definitely find different offers, like a discount, free shipping, buy one get one free, e.t.c.
Result:
So, that was the short description of mens leather jackets in detail. Now it's time to see which one you should go for. Personally, we prefer black due to its amazing attraction taking its beauty to the next level. However, you can't consider this point absolute. You can prefer any color considering your choice. Like if you love brown from your childhood, you should definitely consider this color while ignoring other aspects. On the other hand, if you wanna get the color most people will appreciate, freely choose black as it ensures you'll get desirable appreciation from your friends and family. Moreover, it depends upon the design. If you're getting the most attractive design in brown and the less one in black, consider brown.
We hope so this article will help you make a good choice.