Business
How does SD-WAN work, and why are organisations using it?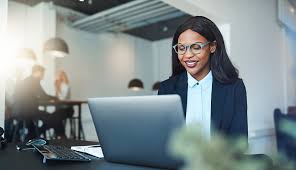 What is SD-WAN?
A software approach to managing wide area networks, software-defined wide area networks offer ease of deployment, centralised management capabilities, lower costs, and improved connectivity to branch offices and the cloud. This is usually done via MPLS, LTE & broadband internet services – to safely & securely connect users to applications.
SD-WAN 
technology detailed
The conventional model of backhauling traffic from branch office network to the data centre for vigorous security inspection is no longer considered best as it wastes bandwidth & adds latency, ultimately impairing application performance. It is essential to send the traffic or deliver the Internet from the branches to trusted sources. The sources can be SaaS or cloud-based applications, and this needs to be done in such a way that nothing gets ignored, be it compliance or data security. 
An SD WAN serves the need for consistent application performance, or there is no lag along with resiliency. In addition, it helps automate traffic steering in an application-driven manner based on business requirements, improves network security, and simplifies the WAN architecture. SD-WAN uses centralised control to securely and intelligently route traffic over the WAN & directly to trusted SaaS and IaaS providers. This improves application performance, delivers a superior user experience, increases business productivity and agility, and reduces IT costs.
SD-WAN architecture
The traditional WAN, based on conventional routers, was never designed for the cloud. Typically, all traffic, including cloud-bound traffic, must be backhauled from branch offices to a hub or data centre at headquarters, where advanced security inspection services can be applied. Backhaul latency impacts application performance, leading to poor user experience and decreased productivity. Unlike traditional router-centric WAN architectures, the SD-WAN model provides complete connectivity to applications hosted in on-premises data centres, public or private clouds, & SaaS services such as Salesforce.com, Workday, Dropbox, and Microsoft 365. designed to support Support more while delivering the best application performance.
Why Choose SD-WAN?
Times have changed, and businesses are embracing the cloud and subscribing to Software as a Service (SaaS). Traditionally, users connected to enterprise data centres to access business applications, but now they would instead access many of these applications in the cloud.
As a result, the traditional WAN is no longer viable. The main reason is that backhauling all traffic from the branch to the central office, including traffic destined for the cloud, introduces latency and impacts application performance. SD-WAN offers WAN simplification, cost savings, bandwidth efficiency, and seamless entry to the cloud without compromising security and privacy, significantly improving performance for the most critical applications. . The better the application performance is, the better business productivity is, customer satisfaction, and ultimately profitability comes simultaneously. End-to-end security reduces business risk. In order to work seamlessly, organisations look for network access points so that there is no interruption in the connectivity. 
Ever wonder how your company's connectivity details affect network performance and business strategy?
The truth is many people are unaware of the factors that can affect connectivity. Especially when it comes to NAPs (Network Access Points), this is because the Internet that provides your company's network does not (usually) leave your provider (ISP) and connect directly to your company. Understanding these concepts is essential for your business.
In fact, there are some variables along the way. It all depends not only on the geographic possibilities of the location but also on which companies serve and what technology they use. NAPs (Network Access Points) are a great solution that telecommunications companies have found to help their customers establish successful connections and extend their reach without sacrificing the quality of their Internet connection.
But how does this affect corporate Internet connectivity?
NAP (network access point) locations improve connection versatility and performance and connectivity to data centres, as with Spectra customers.
What is NAP (Network Access Point), and how does it work? 
A NAP (Network Access Point) is one or more locations with high-level connectivity and multiple options for accessing the most important carriers and content. In it, various service providers (ISPs) and telecom companies set up their POPs (Points of Presence) to make it easier for each company to use their connectivity services.
These lines and inter-enterprise connections allow customers to reach anywhere in the world via the connections provided by her NAP.
What are the characteristics of NAP (Network Access Point)?
Carrier neutral;

Buy Cross Connections or Golden Jumpers quickly and cheaply.

Several domestic and international shipping companies are available.

Transport hub (IX.br);

Content providers;

Major cloud service providers available (Amazon, Microsoft, Oracle, Google, IBM Cloud). 
Read Also : Things To Consider When Choosing Bathroom Fittings
Why does your business need a NAP (Network Access Point)?
Organisations with strategies that include developing regional and global reach, vertically growing their IT environment, adopting hybrid environments, multi-cloud environments, and even connecting their environments to multiple vendors, partners, or service providers Must be part of a NAP (Network Access Point). After all, it's the ideal place to reach your connectivity and growth goals quickly and easily.
Being a point with multiple connectivity options, it also offers great flexibility to adapt to each company's strategy. In other words, companies that initially had a need to connect to North America and have adjusted their strategy to do business with Europe can easily purchase connectivity within the NAP, often with a carrier serving this region. You can buy cross-connects or golden jumpers to connect.
This characteristic of NAP alone dramatically improves the overall quality and versatility of the connection. NAPs are typically known for a large amount of information transferred and the large number of companies that are part of the location.
This is the perfect solution for anyone paying too much for internet connectivity, international connectivity or interconnection. NAP reduces costs and provides high-performance, low-latency connectivity.
Additionally, a connected environment fosters an ecosystem in which enterprise networks are not only stable but also scalable. This also requires connectivity and consistent availability provided by NAPs (Network Service Points).
In general, NAPs (Network Access Points) are the ultimate solution for businesses seeking high standards of connection quality.
Need to improve connection quality, add redundancy, or increase data security? Talk to one of Spectra's specialists today to find out how a NAP (Network Access Point) solution can solve your connectivity problems!