Business
How To Set Up A Dining Table In Fun And Creative Ways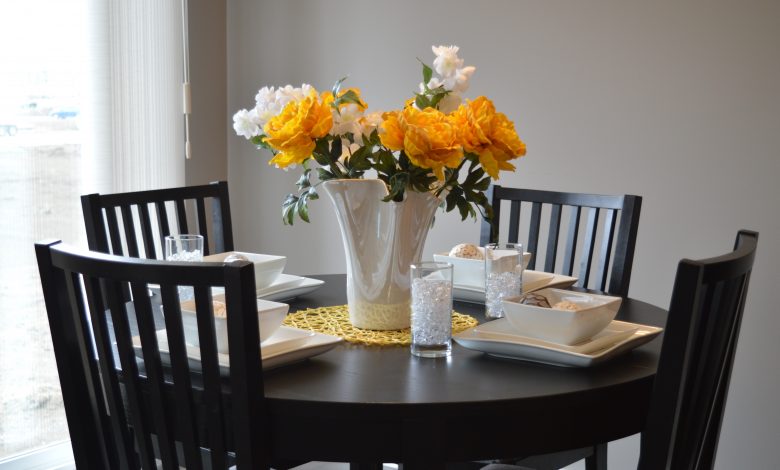 After many months of social distancing and not being able to host our loved ones in our homes, we're now embracing the opportunity to have visitors over again and styling our houses accordingly. Setting up your dining table can be done in various and creative ways and is a great way to set the tone for an occasion. From practical ideas to down right extravagance, we've assembled the complete 'how-to' on creating the ambiance for your gathering by making your dining table the focal point. Read on ahead and implement these ideas in your next party!
Things that should be kept on the table
It is always good to have some essential items ready to go beforehand, a few of which are quality dinnerware and cutlery. Always have the right sizes stacked and topped with a bowl, if required. If you want to serve rather than host, this display still works since you can pick up the appropriate dish. Ahead of time, prepare the water jug and wine glasses. Take inspiration from your favorite restaurant and set up your table in a fancy way. A lot depends on what type of event it is and what the overall theme or occasion is.
Read Also: Here's How to Determine Fault in a Car Accident
Apart from having the right silverware, choose a color palette and implement it throughout the layout, from glassware to flowers, linen napkins to candles. Matching menus and place cards with guest names will lend a personalized touch to the table and enhance even the simplest setting. To finish the appearance, place tea lights and candles across the table, but make sure they are out of arm's length.
Outdoor dining is the ideal setting for having a good time when it comes to setting the table. You can simply create a picnic-like environment by having the perfect selection of items that bring color and character to your al fresco experience. For example, use small daffodils and accents of pastels in the spring, blousy peonies and matching linens in the summer, and orange-red dahlias and vintage tableware in the autumn to create a cohesive look. Use a fruit basket full of fresh fruits as a centerpiece. Melamine glasses should be used wherever possible. Outside, crockery and glass seem lovely, but the effort required to clean it is simply not worth it, especially if there are little children in the vicinity.
When there is no party, there are a few key ways you could decorate your dining table.  The simplest idea is to use the space to exhibit flower arrangements and vases or bowls that you don't want tucked away. Since the room isn't in continual use, but is most likely in view, it's ideal for creating lovely displays that won't get in the way of daily living.  Another option is to set the table with your crockery and glassware regardless. This means you conserve cabinet space while still having a gorgeous tablescape ready to go, with only a simple dust to clean and a few new, seasonal additions necessary to get your table dinner party ready.