Business
The Comfiest, Adorable and Easy-to-Carry Backpacks for Men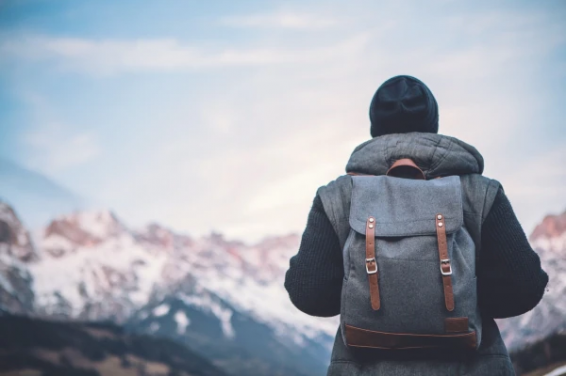 Whether you are heading to your office or going out for an awesome vacation, without backpacks you are more likely to struggle. A backpack is a must-have but the real challenge is not moving out without a backpack, it is actually choosing a high-quality bag that perfectly fits your needs. If you're also on your hunt to find the best men's backpack, this blog is your last stop! To help you save your precious time, we have listed the best ones below.
Which Backpacks Are Best for Men?
Before choosing the backpack, you need to specify your purpose. The reason is that each bag is designed differently, and buying it for the wrong purpose is useless. Such as, the giant military bag cannot be used for carrying fragile laptops. Why? These devices do not fit in the bag and keep on moving from here to there, which increases the chances of damage. The point is, you need to specify your purpose beforehand, and once done you're ready to read the list of best men's backpacks given below.
Here you go:
This stylish-looking bag has a lot to offer! With its padded straps, it lets you carry your things on the shoulder with style! Its spacious compartments are designed with anti-sink texture. You might also find waterproof sling bags in the market too.
This bag is highly recommended to travel enthusiasts and army men. Its adjustable straps and tons of inner & outer compartments let you store everything from your toothbrush to your hiking shoes! Military canvas backpack won't betray you in a heavy rainstorm, because its ultra-protective material and sleek texture keep things safe.
The Savvy Travel Backpack
Another ultra-modern bag for travelers! These amazing bags are going to replace heavy suitcases, ultimately helping you travel freely. Its super-powerful materials fight back heavy raindrops, UV rays, and other external factors that could damage your things.
Read Also: Why Using an Ice Breaker at the Next Virtual Meeting Will Be Good for Your Team's Development
Waterproof Microfiber Backpack
Calling this bag, a perfect everyday bag won't be wrong! Made of water-resistant material, this microfiber backpack can protect your expensive and luxurious devices inside its cushioned internal compartments. Bonus point? You can use it for your office, and even for the gym!
Wrapped with stylish cords and designed with extraordinary fabric, the Romulus backpack can be the perfect fit for your office work. It is by far the most amazing bag that offers surprising features, such as a mobile phone pocket, USB cable holder and so much more!
Wrapping Up!
The military backpacks and all the above-listed bags have got you covered! Their dynamic power, high-quality material, and ample space can protect your things for hours and even days. When buying the bags online, ensure that your chosen e-commerce store offers top-notch services. Just stay away from the scammers and pick a company that has got a lot of heartwarming testimonials to show off!