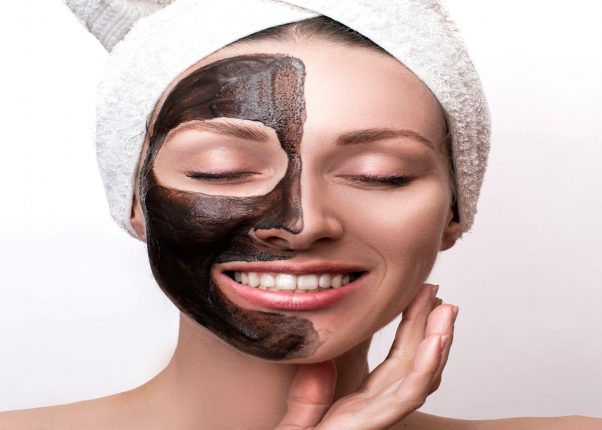 People always turn to the top-trending products for skin wellness. One such ingredient that has been immensely popular in recent times (for face wash) is charcoal. It is the output of the burning of carbon-based materials like wood. The most common form of charcoal is activated charcoal obtained by exposing charcoal to high heat. Its exposure to water and calcium chloride produces activated charcoal, and it is highly efficient in trapping chemicals and toxins. This is why using a Charcoal Mask is the best way to get clear, radiant, and soft skin.
Is Charcoal a Safe ingredient to use on skin?
Charcoal continues to flourish in the cosmetic community. It is a safe and convenient way to remove dirt and impurities from the skin as it is highly absorbent. In addition, this carbon-based residue is very effective in driving our dirt, pollution, and grime. Using it can help you have instant and long-lasting results.
When it comes to detoxifying the skin, the Charcoal Mask can be the best option. However, it is best not to mix your actives in such a mask. As charcoal adsorbs other substances, it can render other important ingredients in your mask useless.
Why is Charcoal Mask trending lately?
Most beauty experts to Instagram bloggers favor using a Charcoal face mask for the sheer number of benefits. Ideally, people use this product to exfoliate the skin to reveal their natural glow. An activated charcoal-based face wash or mask can also oxidize impurities in blackheads and whiteheads and drive them out of your skin cells. It would make your skin clean, clear, supple, radiant, and well-nourished.
These are some reasons why people choose a charcoal face mask. Seeing the number of people inclining towards charcoal-based skincare products, many brands are coming up with products that may bring brightness and hydration to the skin's surface. So, it can safely be said that the trend is here to stay.
Benefits of using a charcoal mask on the skin
Yes, all that craze that you have heard lately is true. However, there are plenty of advantages that Charcoal face mask has, and we have shortlisted five major benefits for you:
Charcoal effectively minimizes the appearance of pores, leaving you with a healthy skin barrier.
Charcoal absorbs minerals, toxins, and other impurities from the skin.
Charcoal is a proven solution to cleanse oily and acne-prone skin, pulling out the excess oil from the skin.
Charcoal fights the damages that pollution causes to your skin health.
Charcoal stimulates skin cells' growth by removing the dead skin cells.
Where can you get the safe and effective Charcoal Mask?
You surely don't want to look exhausted and dull, whatever the occasion is. Loaded with skin-loving properties, Charcoal Mask is the most excellent way to cheer your tired-looking skin. But it is also easy to get baffled while buying a face mask.
The question is how to find that one brand that promises the proper nourishment to your skin. If you look around, you will see the cosmetics world is growing every day, with the products that claim to cure whatever is bothering you. This is why you need to go for a safe, effective, and dermatologically tested brand.
Mamaearth houses an extensive range of dermatologically tested and toxin-free skincare products. These products are free of sulfates, paraben, silicone, and other harsher chemicals. It means that you can try its Charcoal Mask, made of effective and gentle ingredients. It not only brings an instant glow to your face by removing the dead skin cells but also makes it plump and moisturized in a hassle-free way. Besides, it works well on acne and pimple marks and restricts their growth by removing excess oil on the skin cells.
Ingredients that work well on your skin
As Asia's first-ever MadeSafe-certified brand, Mamaearth presents a wide range of skincare products to deal with skincare issues and make the skin shinier and radiant. Opting for this brand will help you avail a holistic approach to a better skincare experience. Whether choosing Need Face Wash or Ubtan face mask, every product is curated to suit every skin type.
Here are some major ingredients that are found in this brand's charcoal-based face mask:
Charcoal is the main ingredient of this amazing mask. It sucks out dust, grime, and pollutants from your skin to leave it healthier, shinier, and more radiant. So, add this essential product to your regime to spread your sunshine wherever you go!
It is undeniable that coffee is the most natural way to exfoliate dead skin. Containing the goodness of coffee, this mask not only gives you instant brightness but also relieves you from a nasty tan.
Kaolin Clay is an excellent cleanser, efficiently removing dirt and excess oil from the skin. It penetrates deep into the skin cells and removes all the dirt and excess oil from them.
Read also: Best Water Filtration Systems For Your Home
Bentonite Clay is filled with antibacterial and anti-inflammatory properties, effectively fighting acne and scars, and removing impurities and excess oils from the skin. Bentonite Clay in this mask makes this mask an effective way to treat your acne marks.
Much-loved products from Mamaearth for acne-prone skin:
Charcoal Face Wash: It packs the goodness of Charcoal, Clay, Tea Tree Oil, and Coffee. It gently exfoliates the impurities and makes the skin healthy and fresh. You should wash your face twice a day with charcoal face wash daily if you step out in pollution.
Tea Tree Face Wash with Neem: Unquestionably, Neem Face Wash is the most popular Face Wash variant. If you would like to pamper your facial skin with the goodness of nature (tea tree and neem extracts), it's time you get yourself a Tea Tree Face Wash.
Neem is a natural antioxidant with pronounced anti-inflammatory properties. You may thus use this neem face wash to drive out minor infections and reduce the oxidative stress on your skin cells. In addition, by using this product twice a day, you may get shinier, cleaner, and more radiant skin.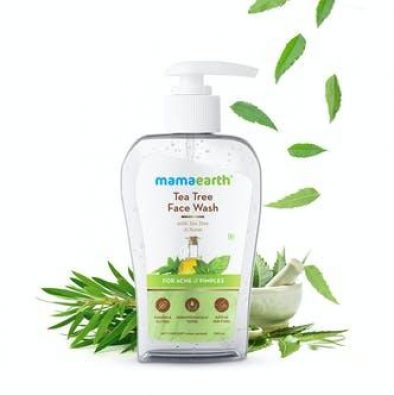 Takeaway
Exfoliating is as essential as moisturization. After explaining all the benefits of a charcoal face mask, we recommend you extract its goodness by way of a gentle face mask. Whether heading for an event or sitting in the cozy corner of your room, a Charcoal Mask would never disappoint you. Therefore, give your skin some relaxing time and reap the benefits it has in store for you!