Technology
Expert tips for a successful coding interview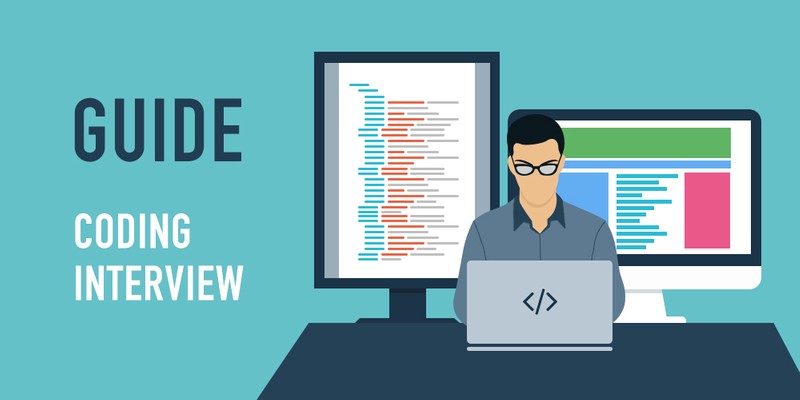 Today it's no secret that for anyone to make ends meet. You must equip with talents, skills, and valuable potentials that top companies need. Most brands and startups need people with potentials that align with their objectives and goals. People that can as well proffer professional solutions to their concerns. And you'd agree that most of the top-paying jobs we have in the world today revolve around coding and programming. Anyone that has this skill considers top-notch and their services. They are always needed by some companies with pretty compelling wages. Yet, getting yourself familiar with a few common interview concepts. And how to impress the interviewer is necessary to crack the coding interview.
AlgoMonster is a given to stay informed and to be able to solve any interview questions. For example, they are Amazon interview questions or SQL interview questions. Besides this, various experts shared their experience attending various coding interviews. Some of their tips include building hard skills. And attempting mock interview coding questions, studying data structures and algorithms. This couple with hours and weeks of training before hitting the coding interview. They shared a few more tips that will guide you on how to act and respond before and during your coding interview.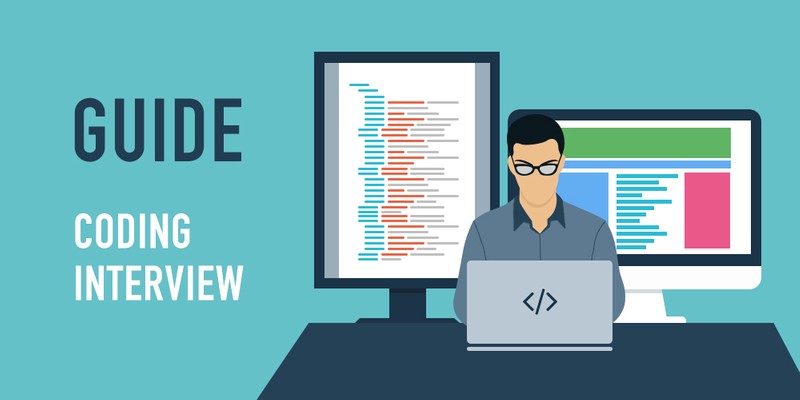 Start Cracking the Coding Interview with these expert tips
Understand the nature of the job: Before applying for a job, you should know what the job entails and if your profile goes with the job you are applying for. Also understand what you as a person will be doing when you get hired. For instance, when applying for a job such as coding, you should have basic knowledge about it and how it is been run.
Problem-solving ability: make sure you can solve the problem when it arises. Brace yourself and be ready to show your interviewer what you've got. Because they decide to place you on some thought-provoking coding interview questions to test your ability.
Have Coding skills: Never attend a coding interview without robust assurance of your skills. Hone your skills to a sizable extent before you even try to apply for any job within the outfit. You can never escape this. Your interviewer would always request that you write a code during the interview. Hence, you must understand of algorithms, logarithms, as well as data structures
Practice many coding problems: Make sure to know how to solve them. This will boost your ability and skills. Instead of wasting your time searching for how to prepare for a coding interview. Immerse yourself in deep study and take on a lot of practical coding problems and proffer reasonable solutions to them.

Choose your language: for programming interviews, one key aspect to look out for is the coding language. Before going for the interview ensure to map out the coding language. For example the company use and also see if you are using the same language or adapt to it. Suppose you aren't, hone your skills before entering the interview.


Take up short coding courses: as a coding person, when you apply for a job or even before you apply. You ensure you have skills that will boost your profile before the interviewer. Take up coding courses to stay on top of the game in the coding sector.
What Must Not Do During Your Coding Interview

Don't be clever: during the interview, do not over show yourself to the interviewer. For example, he or she does not what they are doing, calm down and answer every question.

Don't Just answer Questions: communicate during the interview, make sure to answer questions and clear. Before answering, ensure you understand the question. Because it is not all about coding as other questions outside coding can be asked.

Don't Forget to Ask a question: after every interview, you will be asked if you have any questions. Ensure to ask the interviewer a question, do not be afraid to ask a question if you have any at all.

Do not be anxious: one thing to be mindful of is anxiety, it is normal for such to happen when you are going for an interview. Ensure to calm down before you start because this can cause you to make mistakes.

Beware of red flags: when applying for a coding job ensure to be sure there is nothing that can be a hindrance to you during the interview. Such as your social media account or your behavior in society.
Know what to wear: wear decent clothes when going for an interview.
Final Thoughts
In conclusion, the world is changing every day. So the people in it, experts have taken it upon themselves to come up with a way to help job hunters. Some companies like amazon, google, Facebook have trends that they follow during interviews. Every job hunter encourages to know what each company does. And how they relate with the employers and other people outside. According to experts, there are certain steps or things to be put in place. This step will give them an edge, especially, do better at their various coding levels. According to research, coding is growing every day. Because developers are finding new ways to be on top of their games. Be needed daily. Knowing how to handle feedbacks after interview matters as well. Expecting the unexpected, and be opening to learning.