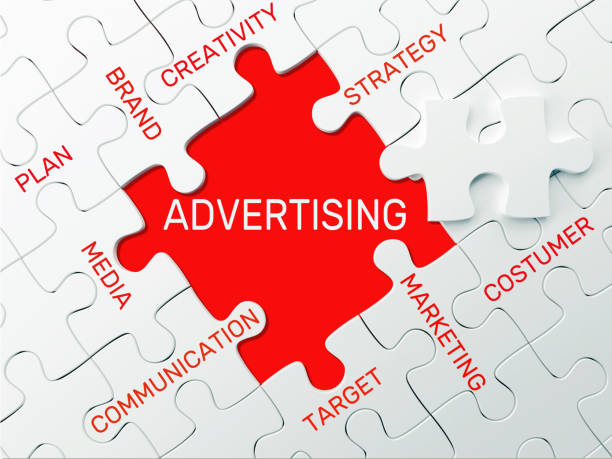 Analytical data of a Statista survey reflect Communication, project management, and performance tracking are three big challenges that ad agencies face. These challenges cost quite much. But modern-day developers have devised applications like Hub staff to bring a cure to this crisis. Applications like this can act as a bridge and fill the gap leading to the success of the project. Let's look at 10 ways, a time tracker or time monitoring application can help your advertising agency. The data in this article is based on Nico Digital's extensive research work. There are references and excerpts included from the contributions of Dave Neogt's work in DAN- Digital agency network.
Helps to obtain time visibility on a particular project
Isn't it true that even if you saw the time and amount you spend on every project instantaneously; your crew would be more inclined to remain on budget? This visibility is provided by time tracking software.
Once employees begin working, they just choose the relevant customer or project name. They press 'stop' or choose a new partner when they're finished. This monitor keeps track of how many minutes people spend on each assignment. There's no need to assume how much time an employee spends on a customer. There will be no more virtual or in-person check-ins to ensure that each job is completed.
2. Maintaining records of your clients
Have you ever observed that some customer wants much more work than they invest? Nevertheless, the time monitoring system can keep a track of customer hours and establish restrictions.
Impose a threshold on how much time your crew may spend on a specific project and monitor spent hours instantaneously. Whenever a task is on the verge of exceeding the budget, you'll receive notifications. They will  notifying you that just a few hours are remaining.
You can then make modifications to remain inside your expenditure. This technique also aids in maintaining a balanced customer base. Rather than wasting time (and money) on a client that's already received a lot of attention, your staff understands to focus on other clients who still haven't received all of the services they purchased for.
3. Hire extra Manpower when required
You may find yourself in a situation where you need to meet crucial deadlines but lack the means to do so. When responsible for the service are short on time, extra optimized resource distribution services can help. A timesheet management app makes it much easier to manage freelancers and contractors. Furthermore, the performance of proposed tools such as photos and URL statistics provide you peace of mind that you're getting the service you purchased.
You also can use your time tracker application to assist you in deciding which jobs and tasks to delegate.
Examine the time tracking data app for previous jobs that your crew has completed. Which tasks take the longest to complete? Since these are the items on which you spend a fortune internally, it stands to reason to contract them on a per-project basis that would save money and save your team time.
4. Prioritizing on Reports
Despite having actual visibility into project hours and budgets, agency teams still depend on existing reports to make project plans for the future.
Time monitoring solutions may let your team gather information in a single click, whether it's for budgeting, billable hours, or website and app use. You may then save the information to your documentation or distribute it to your customers.
When you need to demonstrate to your clients what they're paying for, exported reports may also be used as evidence of work.
5. Helps to keep your staff accountable and reflects the underperforming
Agencies can also use a time tracking application with proof of work capabilities to assess job performance. Screenshots, keyboard and mouse activity tracking, and site and web applications are all optional features that help you learn how each person in the team works.
Managers may give the necessary tools and allocate staff to the tasks they perform best using proof of work features.
Ad agencies may check up on their workers' activities without interrupting work with optional screen capture options. When you're working with several clients who all demand updates, this visibility is very important.
Quick photos may be taken at multiple moments all through the day using a time working and proof of work app. Managers may review the data to determine and help address the root of a problem if a team member starts falling behind on their task.
6. Sincere Project Management
A majority of ad agency time monitoring software links with project management tools like Asana and ClickUp. Popular project management tools can automatically import tasks into your time monitoring system. This makes it straightforward to measure time spent on individual tasks. It also saves you time by eliminating the need to manually move all of your assignments from another project management solution.
When you measure time by project and task, you gain useful information that might help your company generate more money. It's also simpler to forecast timeframes, properly distribute labor, and perform more informative retrospectives when projects are completed.
7. Time tracking applications mix well with accounting systems
Management software isn't the only method for agencies to become more efficient. With clever automation in your time tracking software, you can spend less time on administrative activities like payroll. According to Asana's research, timesheet adjustments and other work-related tasks detract significantly from employees' efficiency. That's why payroll services like Wise, PayPal, and Gusto interact with time monitoring software like Hubstaff. Your teams can transform recorded time into precise timesheets with a few easy clicks. You may also focus more on your top goals by spending less time on back-office activities.
8. Improved Invoicing
Time monitoring software might also help you charge clients more quickly. With only a few clicks, you can generate your unique invoices. Include your agency's logo, branding, and any other relevant information. Email them after you're done to expedite the process and increase profit margins.
Track the progress of your payments and quickly extract transaction history for accounting. You may also keep track of billable (and non-billable) hours and compare them to paid invoices to ensure that each project is profitable.
9. Improved methods to plan on Projects
Project managers at advertising agencies have a lot on their plates. They work day and night to ensure projects are finished on time and budget, whether it's managing multinational teams across several time zones or developing project plans.
You may cooperate with project managers to construct a project schedule using time monitoring software, but have fewer sessions to fill things up.
Once you finish the work, you'll be able to see how many hours, funds, and assets you used along the way. One may utilize this information to improve your project planning by learning from your mistakes and successes.
10. Freelancers or contractual employees should get access to track time
Whenever it relates to advertising initiatives, a few additional hands may help a lot. Time monitoring software isn't only for your staff, though. With a few simple clicks, integrate freelance, distant, and independent contractors. It's simple to teach them when to use activities and start and stop their timer when they're on board. Users could also move in between desktop, online, and mobile apps with ease. That implies you won't have to give them any equipment! You'll never want to be concerned about time theft. Additional screenshotting and engagement scoring, as well as other proof of work tools, can assist verify that your freelancers only bill for the progress they've made for you and your customers. You'll have proof if they're working on projects for other people on your time.
To learn more about such interesting topics, visit ZapGeeks today!