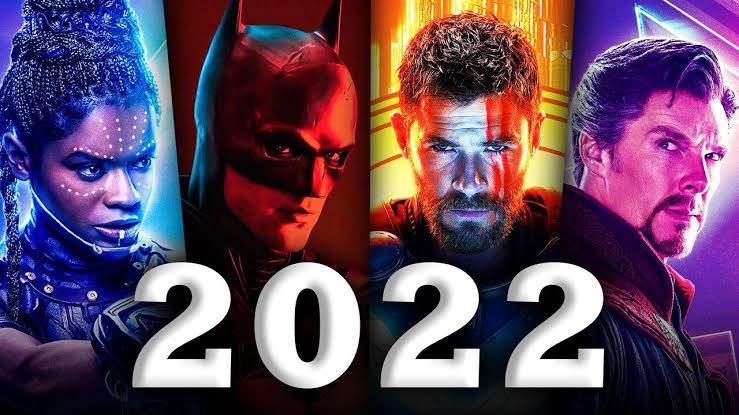 The last couple of years were not a good time for the film industry. The onset of COVID-19 and its associated restrictions meant film theaters remained closed for much of these two years. So the number of film releases declined sharply from 2019, with theatrical releases being particularly hard-hit. However, as the world is adjusting to the pandemic, things are slowly starting to get back to normal. Cinemas have also started re-opening across the world so there is plenty to look forward to for movies watchers in 2022. There are scores of theatrical-only films waiting to debut on the silver screen, like Avatar 2 and Black Panther: Wakanda Forever.
Streaming platforms, like Netflix and Amazon Prime, have also ramped up their film production. So you will have plenty of movies to watch this year, both on your personal devices as well as in theaters. Here are some of the most anticipated movies of the year.
The 355 (Jan 7)
This action-packed spy movie is directed by Simon Kinberg. It has a high-profile cast starring Diane Kruger, Fan Bingbing, Penélope Cruz, Jessica Chastain, and Lupita Nyong'o. The plot revolves around a highly secretive weapon of mass destruction that threatens global security. Jessica Chastain plays the role of a CIA agent, who must collaborate with some foreign secret agents to recover the weapon and prevent a global catastrophe. This movie was originally slated for a January 2021 release. However, it was pushed back to this year because of the pandemic.
Scream (Jan 14)
There will be a nostalgia overload as the fifth installment of Scream will be making its debut this month, 10 years after the last Scream movie (and a quarter of a century after the first one). Courtney Cox, David Arquette, and Neve Campbell are reprising their roles from the previous versions of this iconic franchise. This time the trio is looking for a fresh killer, who is creating havoc in the once peaceful town of Woodsboro. Unlike the first four movies, Wes Craven will not be directing this one on account of being dead (passed away in 2015). Tyler Gillett and Matt Bettinelli-Olpin have taken over directorial duties. We just hope it lives up to its hype.
Uncharted (Feb 18)
Tom Holland is on a role. After impressing audiences worldwide with his performance in Spider-Man: No Way Home, he will star in another Sony pictures production. This is an adaptation of game publisher Naughty Dog's hit game series of the same name. Tom Holland will play the lead role of Nathan Drake, a treasure seeker, who travels the world and exposes himself to deadly situations along with his co treasure hunter Victor Sullivan (Mark Wahlberg). Antonio Banderas also has a role as a villain so this movie has quite a star-studded cast.
Read also: With An Eminent Netflix app, Enter The Profitable On-Demand Video Streaming Industry
The Batman (March 4)
Christopher Nolan took this franchise to astronomical heights with his Batman trilogy from 2005 to 2012. Although all three films were critically acclaimed, The Dark Knight (2008) and The Dark Knight Rises (2012) went on to become among the highest-grossing movies ever made with both earning over a billion dollars each. Although Batman Begins (2005) was not as successful as the last two movies, it still generated fairly decent revenues of over $370 million.
So director Matt Reeves will have big shoes to fill in. However, it has a relatively high-profile cast so there is every chance it can match the mastery of Christopher Nolan's version of Batman. This movie is based around Bruce Wayne's early days as Gotham City's dark knight. The ensemble cast features Robert Pattinson (Bruce Wayne), Paul Dano (The Riddler), Zoë Kravitz (Catwoman), Jeffrey Wright (Commissioner Gordon), Andy Serkis (Alfred Pennyworth), and Colin Farrell (Penguin).
Summing Up
With movie theaters being shut worldwide for much of the past two years, the global film industry must be relieved after the re-opening of cinemas in the year that just passed. There are some great movie releases slated for 2022. While we wish you get to enjoy going to theaters to watch these movies, there will also be plenty of film releases on streaming platforms that you can watch from the comfort of your home. To get the best home TV entertainment, take a look at this spectrum deals . Choose the package that best suits your needs.