Business
Technology
With An Eminent Netflix app, Enter The Profitable On-Demand Video Streaming Industry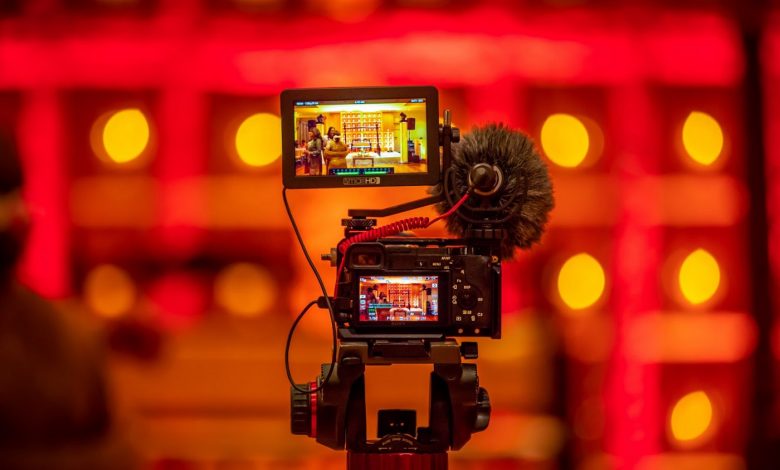 Antennas were once thought to be the simplest way to watch a TV show or movie in high definition. Fast forward to 2022 and televisions are no longer our primary source of entertainment. Thanks to their existence, cell phones have completely replaced our television days.
To be honest, we are used to OTT platforms where we can watch various genres. Following the pandemic, these over-the-top (OTT) apps have gained popularity as a way for people to pass the time while in quarantine. The best business idea is the one that can guarantee a bright future and a reality worth dreaming about.
People show great interest in video streaming apps like Netflix clone as they provide a great mix of entertainment. With the current market of these video streaming apps at such high levels, we believe that starting your own business will be an attractive business opportunity for you.
Why would launching an app like Netflix be a good starting point for your business?
The only industry that consistently performed well in the market during the pandemic was video-on-demand services. When people are confined to their homes, their only source of entertainment is cell phones. As a result, people are increasingly looking for OTT platforms.
These platforms became the primary means of distribution when movie theaters were closed. For people this was a great addon. Instead of going to the movies, they started watching them on their OTT.
The following are some of the advantages of using a video streaming app:
It is user-friendly and encourages users to access them anytime and anywhere.

It increases the value of the brand.

A great source of entertainment for a wide variety of users.

Users will find it attractive and appealing to access it through various genres.

It is easy to use and can easily attract people's attention.

Obtaining broadcast rights for movies is a great way to generate revenue.

Users can enjoy watching through the app for a paid subscription fee.
What's the best way to start building a Netflix clone app?
You can start figuring out how to bring your ideas to life when they're ready. In the next section, we've compiled a list of things to think about before launching a Netflix clone app.
Determine the areas of your application that you want to cover, i.e. your niche market. There are many video streaming applications available, each with a different focus. For example, you can choose from entertainment, education, fitness, and healthcare. Here you can choose your niche in the market.
Decide if you want to buy or rent videos from content creators or if you want to create your own videos. For example, platforms like YouTube and Netflix will receive their video content from other creators. They will display them in the app for users to view. So, at this stage, you can choose your ideal model.
The most important aspect of a business is generating income. So, choose an effective monetization model for your application. According to other popular models, advertising and subscription fees are the best way to make money. Plus, you can use premium services and pay-per-click advertising.
To create a Netflix clone app, contact the app companies. It's okay if you use off-the-shelf apps because they are cheaper. This will save you the time and money you would have spent building your application from scratch.
Top-Rated Features for Your Netflix Clone Script
This is the point at which you can start collecting data about your users. Include options for them to register with the app, such as a phone number, an email address, or a social media account.
Profile of the individual
You can ask your users to fill in their personal information, which is editable, during this procedure. You can also check the users' age and domain. If they are under the age of 18, direct them to the children's content area.
Videos of excellent quality
When people come to your app to watch videos, they only want high-resolution HD videos. As a result, don't skimp on this option. Users should be able to watch high-quality videos.
Options for advanced search
Users will be able to search for their desired contents in a matter of seconds thanks to the advanced search options. They can quickly type in a search term and receive results for related searches.
Plans for subscriptions
Users will have a variety of interests and ideas. As a result, your app should offer a variety of subscription plans to users. It's better to sort them into different genres and price ranges. They will, however, choose the most practical option.
Videos can be downloaded.
You can give users with premium subscription plans the option to download videos directly from the app. They can download the videos to their mobile phones by simply clicking the download button near the videos.
There are several payment options available.
The app should be able to accept payments from various payment methods. As a result, include additional payment options such as card payments, net banking, mobile wallets, and so on.
What is the estimated cost to build a Netflix clone app?
In general, several factors affect application development cost. These elements play an important role in determining the cost of application development. For your convenience, we have listed these determining factors in the following snippet.
Application platform – Application platforms such as Android or iOS servers are also very important. If you want to launch the application on both platforms, you will have to pay a lot of money. In some cases, entrepreneurs will start with Android to save money.
UX / UI design – The user-friendly design you choose for your platform will also have an impact. As a result, choose vibrant colors and themes that will captivate users at first glance.
App size – The number of features and how advanced they are will have a significant impact on the price. The size of the app will grow as more advanced features are added. As a result, choose your features carefully.
Other than that, the cost will be determined by customization standards and the total hours spent by app developers.
In summary, we can see how video streaming apps provide excellent revenue generation opportunities for entrepreneurs exploring the market. Entrepreneurs can develop a flawless strategy and launch a solid Netflix clone app on the market. Work with experienced app developers to drive development of your video-on-demand app.