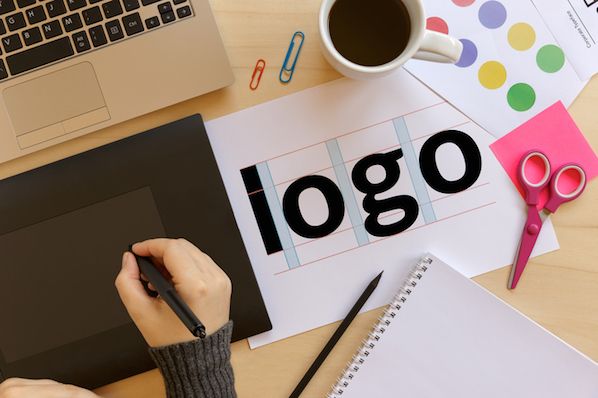 Let's be clear about something: your custom logo design and website are not your brands. The experience and perception define your company's brand that people have of it. The measures taken to establish your brand are referred to as branding (strategy). On the other hand, a brand identity is the tangible manifestation of your brand (logo, typography, colors), etc.
However, your custom logo design is significant to your Firm since it shows ownership, quality, and ideals. It's imprinted on your merchandise, business cards, websites, social media, and, most crucially, in the minds of your customers. Your custom logo design is likely to be one of the first things people notice when they contact your company, and it's your chance to make a good first impression, establish that you deliver outstanding service, and visually represent your objective.
What Is a Custom Logo Design, And What Distinguishes a Good One?
A custom logo design combines text and graphics that tell people your small brand's name while making a visual icon that expresses your objective. It's a critical aspect of your brand's identification (what people will see).
An excellent logo is memorable, distinguishes you from the competition, and encourages brand loyalty. How? It is imbued with significance. Why? Because your brand is formed on your company's belief system, fundamental values, purpose, mission, and vision. Not your logo is what people remember and tell their friends about. Nobody is interested in your logo (except for graphic designers or those with an eye for design). What matters most to people is their experience and what your brand stands for. On the surface, the excellent design seems professional, but it also represents something more profound.
Why Do You Need a Logo for Your Firm?
Do I First Design A Custom Logo Design, Then Start My Business?
A custom logo design becomes the initial representation of the firm. It creates a sustainable resonance with the viewers that lasts for a longer period with certain perceptions. Thus is becomes important for the firm to create a relevant and unique logo design that links with the firm's mission.
It informs potential clients on who you are, what you do, and how you might help them. It shows that you produce excellent work for those who have no prior knowledge or experience with your company.
If your custom logo design looks unprofessional, users will have doubts about your ability to deliver your products and services. Have you ever tried the back button or picked one Firm over another based on their reputation? People make rapid decisions, and poor design repels customers.
Let's be clear about something: your logo and website are not your brands. The experience and perception define your company's brand that people have of it. The measures taken to establish your brand are referred to as branding (strategy). On the other hand, a brand identity is the tangible manifestation of your brand (logo, typography, colors, etc.).
However, your custom logo design is significant to your company since it conveys ownership, quality, and ideals. It's etched on your products, business cards, websites, social media, and, most importantly, in your clients' brains. Make an investment in your logo design. It's the most crucial factor in boosting your credibility and attracting customers.
What Goes into Making a Good Logo Design?
A well-designed logo design builds credibility. It increases the authenticity that influences viewers to make purchase decisions. As a result of a professional logo design, a firm fosters the loyalty of its customers. However, the marketing budget spent on different digital marketing strategies will lead to better outcomes. But, the custom logo design shows the right image and message of the company. That results in a better ROI for the firm. Hence, it improves the conversion rate of your business.
To rapidly connect with your audience, a small business logo must be straightforward and easy to understand. It's critical to keep your logo basic so that it may be used across many media platforms and at any size.
Unlike giant corporations, most small businesses lack years of brand recognition or a large marketing budget to assist customers in comprehending what they do. As a result, your custom logo design must instantly explain who you are and what you do.
There's a lot to consider from concept to implementation when it comes to condensing your brand to a single symbol. A good small business logo, on the other hand, simply requires three elements: outstanding typography, simple colors, and a powerful visual element.
Choose A Fonts That Reflects Your Company's Ideals
When it comes to developing a logo and brand, the typefaces you choose; and how they're ordered are just as significant as the colors, photos, and visuals you utilize. Why? Because people correlate the appearance of a word with its meaning to determine how they feel.
Emotional connection is elicited by strong branding. You want your font to pique people's curiosity, establish trust, and inspire optimism. Typography has the ability to elicit such emotions without people being aware of it.
Typography is used to convey personality and tone of speech. Select the font that expresses the values of your organization, whether beautiful, historical, whimsical, or futuristic.
Typography, like furniture, should be both aesthetically beautiful and practical at the same time. The typography you choose has an impact on the user experience.
Make sure your company's name is easy to read. Consider where your custom logo design will appear: on screens, business cards, letterheads, signage, and packaging, to mention a few places. It must be readable both from afar and up close. If your logo includes a graphic element, make sure the typography complements the icon. Examine your font to see if it achieves an acceptable degree of representation, communication, and aesthetic appeal. If your answer isn't a resounding yes, it's time to rebrand.
Choose Your Colors Carefully
The color of your logo will influence how people see it and can even influence shopping decisions. Color evokes feelings and conveys meaning. Color may boost brand recognition by up to 80% when applied consistently throughout your campaign.
The best colors to use are determined by your industry and target market. You've probably noticed that certain industries have a color scheme that they stick to. Blue, for example, is commonly used by banking companies because color signals security and reliability. Blue is a color that brands use to create trust in their goods and services.
Choose your color(s) depending on the emotions you want your customers to feel and the activities you want them to perform.
Take into account human psychology, culture, trends, and the surrounding environment.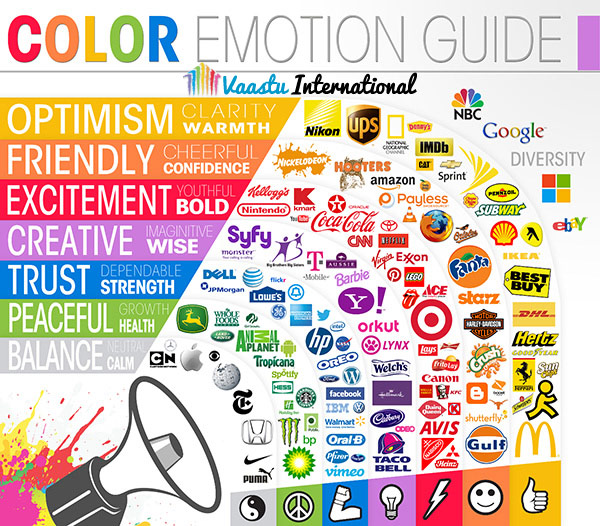 The color of your brand should tell a narrative. It should reflect your ideals and be distinct enough to set you apart from others in your field.
The most powerful brands use a limited color palette with no more than three primary colors. They also avoid using gradients in favor of solid colors. Keep in mind that color appears differently on a computer screen than it does in print. Make sure you can precisely duplicate your colors (Pantone, CMYK, RGB, Hex).
Make Use of a Basic Icon
Despite the fact that 72% of the top brand names are made up of words or acronyms, typography is used to build an image in the mind of the consumer. Graphic components, symbols, and icons can all be used in the same way.
A graphic element adds interest to your logo and helps it stand out. It must hold a consumer's attention for at least 10 seconds in order for them to remember it and form an opinion about it.
Make certain that all of the artwork is original and not from a clip art collection. Some designers do this by altering text or adding an illustrated icon that can stand alone in specific scenarios. A visual association will form over time and with frequent use.
The Visual Cornerstone of Your Brand Identity Is Your Logo.
Design is important, and you will require it, especially if you want people to give you money; and spread the word about you to the rest of the world. When you invest in your branding, you provide your small business the tools it needs to succeed.
Why DesignHours?
With a team of highly creative minds, DesignHours is a renowned logo design agency in the United States that provides stunning company logo designs to clients all over the world.
Do you have a branding or logo design question? Do you require a professional logo design for your business? Contact us at info@designhours.com. Get in touch with us.