Technology
How To Improve The Conversion Rate Of Your Ecommerce Website?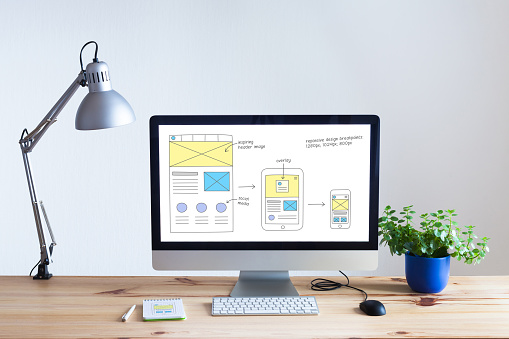 Before discussing the methods of improving the conversion rate of your custom eCommerce website development, you need to understand what is the conversion rate? If you divide the number of visitors to your website by the total number of sales in a month, you will get the conversion rate of your website. Don't understand? Let me simplify this with an example.
If 100 visitors come to your website in a month and you make 25 sales successfully, your website will have a conversion of 25%. This rate must be higher to make your business successful.
The increase in conversion rate depends on the product customization and what the user wants. If you know the market strategies and trends, you will be able to increase your website sales. This matric is not only the way to measure your business success but it can help you to take a step to improve your website.
In this article, I will talk about the various methods that help to improve the conversion rate of your eCommerce web development. If you don't want to miss any point, keep reading this article!
Methods for Improving Conversion Rate of eCommerce Website
Add Pop-Up Feature to Your Site
The average conversion rate of a website must above 2 percent. If you add a Pop-up to your website in the right way, it can increase the conversion rate to 9 percent. This feature can catapult your conversion rate. You can increase the conversion rate from the pop-up feature by following methods:
must try with different products until you find your customer
You have to add a pop-up of fewer than 15 seconds because if you add a pop-up for a long duration, your customer will annoy by this.
The customer can close the pop-up easily.
Add a cookie so that a pop-up just appears to a user only one time.
If you apply this combo to your eCommerce website accurately, you might not need to follow other methods to increase your website's conversion rate.
Remove Unnecessary Form Fields
When someone comes to your website, if he finds some extra form fields that need to be filled, he will leave your website. This step can decrease the conversion rate of your eCommerce website badly. To avoid this, you have to add those essential elements that are necessary for the user to get the product. Remove all unnecessary fields from your eCommerce website.
When you are customizing your website form, you must hire eCommerce developers for this task. They know the nature of your product and they can make your website more advanced and successful.
Add Testimonials and Reviews
In this advanced era, no one buys an online product without seeing past reviews. According to a survey, 8 out of 10 people check the reviews of the product before purchasing it. So you can imagine how important it is to add a review section to your eCommerce website. You can also win the trust of your customers by adding a series of logos on your homepage. This can create a good impression on your customers.
Minimize the Distraction
People mostly get annoying if you distract them from the information they are looking for. It can reduce the conversion rate of your website. The best practice to avoid this is to add clear and navigate information. If you use bad quality links that can distract your customer, google crawls your website and ranks your website down in the Search Engine Result Pages (SERPs). Your website's landing pages should be clear and easy to navigate. If you want to increase your conversion rate, try to implement the following things on your home page.
Headings and subheadings
Features and advantages
A space for reviews and ratings
Try to add attractive pictures according to the context of the product you are offering
There are many other things to consider when making the homepage of your eCommerce website— videos, visuals, live chat box, social media. But the point remains the same, you must avoid the unnecessary things that can minimize the distraction of your customer. You just add those things that can attract the attention of customers.
Try to Make Initial Step Easy for Your Customers
According to the psychological principle, a human tends to complete the task that he starts. The best practice is to keep your customer on track is to create a first step so simple. When he will start filling the form with easy steps, he will eager to complete it.
When you are interacting with your customers, you have to request their email addresses for completing the first step of services. After that, you can ask them in your email to fill out the entire form. If he does not fill out the form, you even have his email address. If you make the easier step, you have more chances to get your customer.
A ChatBot in Your Website
Many customers move from your website for your negative response. If you want to engage your customers and want to increase your website's conversion rate, you have responded to your customers 24/7. This task is so difficult for a person to answer the customer's queries 24/7. But a chatbot can do this task without having a break. These kinds of tools are best for helping these folks. It is also easy to add to your eCommerce web development like pop-ups.
Conclusion
The conversion rate is an important metric for the success of your eCommerce business. You can't grow if your website's conversion rate is below 1. The average rate of conversion of a business must be above 2. You can increase the conversion rate by applying some methods to your website. You can add a pop-up feature, chatbot, sign-up feature, review section to attract your customers to your website. There should be the elimination of the things— bad linking, distractive navigation, irrelevant links, etc.
I have elaborated on all the essential methods to improve your website's conversion rate. If you have any queries regarding this, feel free to contact us for future details.