Business
Demat Account – Find Account Opening, Charges, Features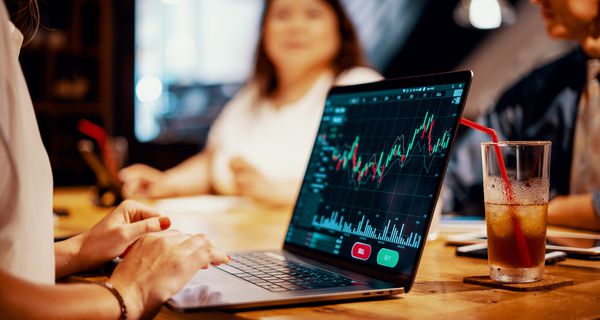 Are you planning to start investing or trading, but confused, where to begin?. The answer is the Demat account. This article explores the definition of a demat account. You can know, how to open a demat account, the charges involved, and its features. You can open a demat account online conveniently. We require documents to open a demat account, such as PAN card, identity proof, and permanent address proof.
There might be certain charges for opening a demat account but generally, there are zero opening charges for a demat account. There is no option to hold physical share certificates. You need a demat account to hold your securities electronically. There are numerous advantages of online demat accounts and Benefits like time efficiency, lesser cost, lower risk, ease of transfer. These advantages are discussed in detail here. The article aims to clear the doubts so you will know why one needs a demat account for stock investing or trading.
An Introduction to Demat Account –
Before the era of online trading, investors had to hold share certificates in paper form as proof of holding shares in a company. Holding shares in physical form had many drawbacks. The most common complaint registered was the loss of share certificate. Misplaced share certificates did cost a lot to the shareholders.
After the introduction of online trading, many common issues have a solution. The problem of holding physical shares found a solution named Demat Account. Demat Account means an online account that acts as a safe online repository for your securities. With a Demat account, you have the privilege of holding your shares electronically.
How to open a Demat Account?
It is necessary to have a Demat account in order to hold your shares before you begin investing or trading. It is a Depository Participant/stock broker that provides an online demat account. To provide demat account services, every broker has its online form at their official websites. You need to fill the online form. and upload soft copies of your PAN card, address proof, and identity proof. Ensure that the DP or broker you chose is registered with NSDL (National Securities Depositories Ltd ) or CDSL (Central Securities Depositories Ltd).
Charges for opening a Demat account
Demat accounts are not subject to any fixed charges. The opening charges vary from broker to broker but within the range specified by the capital market regulator SEBI. Most of the depository participants do not charge a fee for opening a Demat account nowadays. To survive in the stiff competition, the majority of brokers do not charge any fees to open Demat accounts. There are other charges that an account holder needs to pay, like AMC or Annual Maintenance charges. The broker takes an annual fee for managing your demat account.
Features of Demat Account-
1. Ease of Transfer
Shareholders can transfer their shares from one demat to another using Delivery Instruction Slip (DIS). Demat account makes this transfer smooth and safe.
2. Lower Risk
As discussed earlier, the risk of holding physical shares includes losing them. Holding shares electronically eliminates the risk of losing shares. All your shares are stored safely in one place, i.e., your demat account.
3. Build A Portfolio
A demat account is not restricted to store your shares only. You can hold all kinds of securities you hold in the stock market in your Demat account, from bonds to options. You are free to hold them in your Demat account.
4. More economical
Stamp duties, handling charges, and other additional costs were associated with physical certificates. Demat accounts eliminate all of these costs.
5. Time Friendly
As a result of eliminating paperwork, a trading transaction, you can complete it quickly. It has reduced the time required to purchase or sell securities swiftly. It is easy and convenient to apply for a Demat account online.
Conclusion
Understanding the need and the meaning of Demat account is paramount today. The Demat account aims to provide you hassle-free and a safe haven for your securities. Nowadays, companies are providing shares in electronic form only. You can invest in these shares electronically only on stock exchanges using your demat account. Utilize an online demat account to avoid losses due to fake securities or delayed deliveries. It facilitates the quick transfer and economic holding of several securities you buy in the stock market.
Also read:- Invoice Discounting vs. Business Loans: A Quick Guide