Business
Get the Best Gift Ideas For Kids Here
Gifts are exciting and fun for every age group. As a parent, guardian, teacher, or sibling, the joy of watching your kiddo enjoying your gift can not be explained in mere words. Kids and toddlers are fond of gifts, and they demand gifts every time. Sometimes it becomes hectic and problematic when you cannot decide on your kids in a limited price range. You never want to disappoint them with the perfect gift.
But we got you covered like every time and listed some of the best gift ideas for kids in a limited price range of fifty dollars. All these gifts ensure happiness and fun for your child. In addition, our editors listed gifts based on a perception of twenty-first-century kids.
Frozen 2 Musical adventure Anna singing doll
If you want to develop a sense of music and beats in your child, you can gift them this beautiful doll inspired by the famous Disney movie Frozen 2. Kids enjoy it when the Anna doll sings a melodious song featured in the movie, as mentioned above.
This doll is perfectly dressed up as her character shown in the movie, so your child feels at home. Anna's outfit includes various dazzling accessories like shoes, earrings, and a tiara to give you an appealing look.
This doll comes with batteries so that your kids can enjoy her singing as soon as they open the box. It is effortless to make Anna sing. You just have to press the button on her bodice and enjoy the enchanting musical fun.
Fly-noculars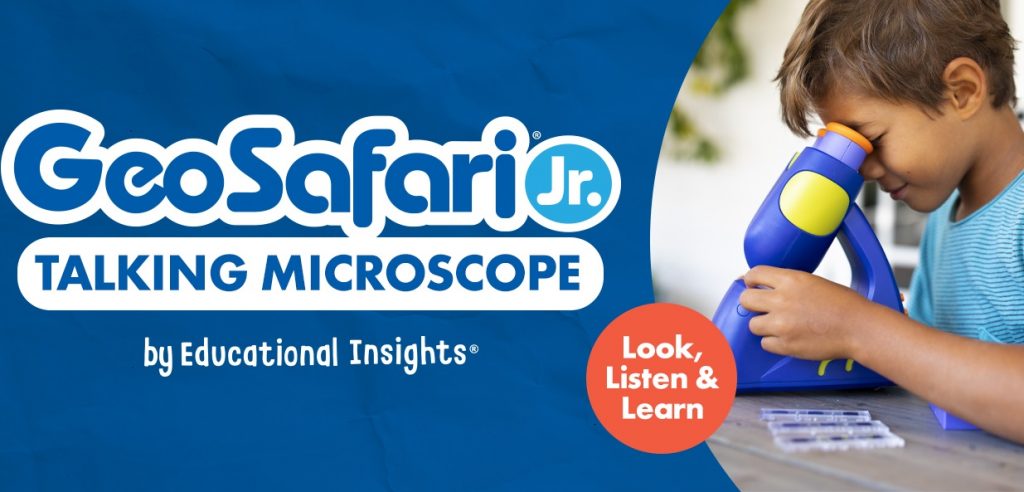 If your child shows interest in exploring objects and places rather than playing mobile games, these
best tech gifts promise double fun as they combine airplanes and binoculars in one toy. It comes with DIY stickers so your kid can personalize it. It develops the aesthetic sense of your child.
In addition, these fly-noculars are lightweight and portable, which makes them a suitable option for kids. They even come with a lanyard for easy carrying around the neck. These toys require two AA batteries and are a perfect gift for various occasions. This gift ideas for kids is definitely a must choose. 
Barbie Color reveal set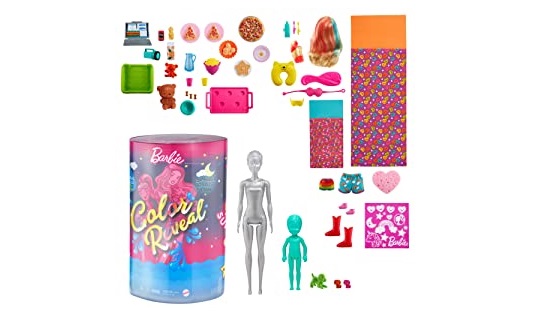 If your kid is interested in fashion and accessories, this gift is perfect. This box includes more than fifty surprises and inspires your kid to dream of all kinds of possibilities with a fun slumber party theme that includes dolls, pets, accessories, a game, and so much more.
When your kid opens the box, he will be enthralled by twenty-eight mystery packages, gameplay mats, packaging elements that can be punched out and assembled to form 2 game dice and seven-play pieces, and four child-sized pieces of eye masks for role-play fun. Once everything is open, it's time to reveal the dolls and pets! First, kids remove the Barbie Color Reveal doll from the tube, fill it with warm water, then dip each Color Reveal doll in and swirl her around; the water changes the same color her look is revealed! Repeat for each -which ones will you reveal.
Minecraft LEGO set
LEGO® Minecraft™ The Ruined Portal (21172) takes a Minecraft player's passion for the game into another dimension. Kids are on an exciting mission to help Steve, the iconic Minecraft character, create the ultimate suit of armor. But first, they must overcome a series of creative challenges and action-packed adventures. Featuring the portal, one of the most thrilling aspects of Minecraft, this fun toy includes hand controls to activate and deactivate the perilous, interdimensional gateway. This endlessly fascinating build-and-play toy will captivate Minecraft players for hours on end.
The set features the popular Minecraft™ character Steve plus familiar figures – a baby sheep, baby hoggin, and a wither skeleton – and a buildable portal with the hand-activated operation.
Crayola Light-Up tracing pad
It is one of the highly appreciated educational toys which feature 1 Graphite Pencil, 12 Short Colored Pencils, 10 Tracing Sheets, 10 Blank Sheets, and 1 Graphite Pencil. It helps your children to unleash their creativity in a more fancy way. It makes them thoughtfully engaged and entertained. They can take inspiration from lots of customizable options this board promises to offer. Their evenly illuminated surface makes tracing lines easier and fun.
They require three AA batteries to function and are suitable for 6year older kids.
KiwiCo Fire Lab
If your child is highly enthusiastic about chemistry, this is the perfect gift to satisfy your curiosity. KiwiCo is loaded with safe chemicals for fun and exciting experiments. You can ignite chemicals and see the colors of combustion through them. These fun gift ideas for kids is a thoughtful high-school chemistry kit. It helps you explore the chemistry of combustion, oxidation, and capillary action with seven fire experiments. This educational product is suitable for the fourteen-plus age group.  
HABA Zookeeper Sorting Box
This sorting box is highly appreciated for its delightful features. It is like a real zoo, and there is a feeding area in front of each enclosure. You have to be extra cautious about the slot as If the slot is down, the animals only get half of their "dinner". Also, pushing the slot upwards allows the entire "meal" to fit into the enclosure. When your child plays with this toy, he slowly learns about colors, shapes, and patterns. He urges us to apply simple logic, and his reasoning ability improves daily. This cute gift Includes one sorting box and eight wooden shapes. This Wooden box measures 6.5″ x 6.5″ x 5.5″ and is a great way to have fun with kids aged 12 months and up. 
GeoSafari Jr. Talking Microscope
If you want your child to learn something about science while playing, you can get him this toy microscope. This educational toy will be one of the best tech gifts for kids who are our wannabe scientists or biologists. In addition, GeoSafari offers multitudes of features like up-close, quality images and the voice of Bindi Irwin, Wildlife Warrior, which will increase your knowledge about your flora and fauna.
Moreover, this exciting toy comes with 60 beautiful full-color images. Your child can learn and enjoy its two different modes of play – Fact Mode and Quiz Mode. This fascinating fun gadget requires three AAA batteries to operate, and it provides audio output in English, Spanish, French, and German.
SmartLab Toys Squishy Human Body
Gone are those days when gifting a doctor set was enough. Today's kids are more goal-oriented than before. So we must fuel their desires with utmost care. If your child wants to be a doctor or asks you numerous questions about human anatomy, you should give him this fantastic product.
This toy includes a 12-inch clear plastic human body model, stand, nine squishy organs, 12 plastic bones & muscles, forceps, tweezers, a body part organizer mat, an instruction sheet, and a 24-page illustrated anatomy book. This anatomy book includes various images illustrating different body functions and fun quizzes. And finally, this can be easily included in the home school curriculum.
Hope you liked our list of best gift ideas for kids that you can present your child with. Your child's will definitely enjoy playing with them.