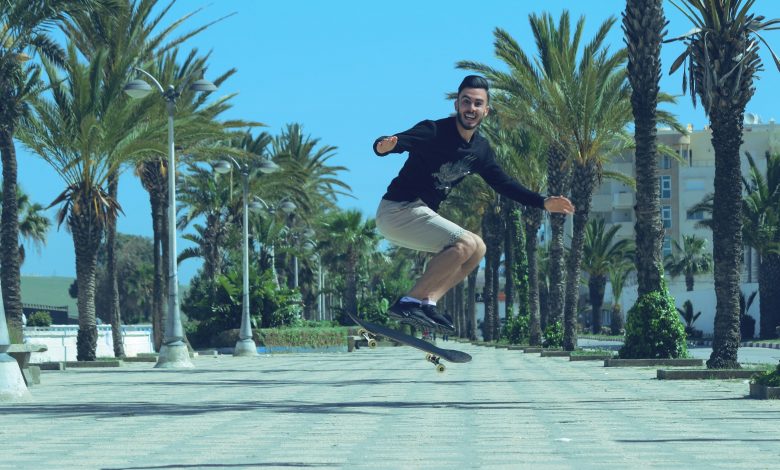 Are you planning a trip soon? It's nice to travel with your skateboard, but can you actually carry it with you? Fortunately, you can take your skateboard on a plane with you. In reality, most airlines allow you to bring your skateboard on board, allowing you to carry it conveniently. Experts recommended many methods for keeping your skateboard secure when traveling. Do you want to learn how? Take a look at this article.
Strap your skateboard on your backpack
If you don't want to cram your skateboard into your luggage and cover it in a trash bag, there is another option for you. Strapping your skateboard to your bag is another wonderful way to keep it secure when traveling. Travel bags are available from a variety of skateboard manufacturers. You may look for available bags at your neighborhood shop or on the internet.
Ship your skateboard
Shipping your skateboard to your destination is another effective but costly option. It is a safety measure, but it is also inconvenient. Many airline businesses are skateboard friendly, which is a positive thing. Skateboarding experts and professionals, on the other hand, gave recommendations for better aircraft travel to avoid issues. The following are a few things you may do to prepare for your trip.
Better to be earlier before boarding time 
Being on time is a good thing, but if you're bringing your skateboards, getting to the airport early is preferable. After the entire party has boarded, some airlines may offer free seats. If you're lucky, you might be able to locate a location where you can store your deck.
Check basic equipment before leaving 
Don't only bring your skateboard with you when you go. It's also a good idea to include any necessary basic equipment, such as extra wheels other skateboard tools. Check this equipment before leaving for the airport to ensure that you don't wind up having to return home because you forgot something.
Also Read: Overindulgence is a Boon or a Bane?
When flying by the airline, many people find it inconvenient to bring their skateboards with them. Of course, there will be times when you will need to bring your roller skates with you. It is best to examine the laws of your selected airlines and airports in order to transport them safely and effectively.
Bringing A Skateboard In Checked Luggage
Many skateboards will fit inside a large checked suitcase. There are no restrictions that prevent you from packing a skateboard inside a checked bag. There is always an element of risk when packing anything valuable in checked baggage. Unfortunately, items don't always make it to their destination. They can go missing, be stolen, or be damaged. Removing the wheels from your board and packing them in your carry-on might mean there is less chance your board will be stolen.
There are also usually fees for checked bags so it can be expensive. It might be worth looking into the cost to ship your skateboard to your destination as this could work out cheaper. The checked luggage size limit is usually 62 linear inches. Some longboards could exceed this limit meaning they will also incur an oversize fee. It's worth noting that if you have an electric board you can never pack the lithium battery in checked luggage. It must be removed and taken into the cabin.
Let's look at the popular airlines in the United States to see if they allow skateboards.