Business
Technology
Optimize your parcel delivery business with an on-demand software solution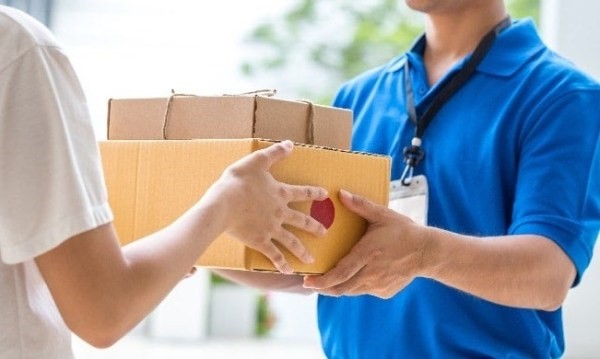 With technology advancing in leaps and bounds, anything can be accessed on smartphones with just a few taps. This process has been further aided by on-demand delivery apps. These apps cover many industry verticals, one of which is parcel delivery business.
All on-demand delivery companies want to provide quick delivery to clients. They choose delivery service partners accordingly. So, there arises the need to develop a top-notch on-demand delivery solution that offers an excellent customer experience.
A good parcel delivery system can streamline the services of the traditional parcel business and can handle a large number of daily orders with ease. The on-demand parcel delivery solutions has to be integrated into your business before you make the switch.
What Are The Issues The Traditional Parcel Delivery Business Face?
Conventional parcel delivery companies don't have the proper parcel tracking solutions needed for tracking their deliveries and viewing their status. Other issues affecting parcel delivery are traffic jams, vehicle breakdowns, and waiting time.
Delivering broken or damaged goods can hamper the delivery business. Goods like cold drink bottles, toys, furniture, cookies, electrical appliances need diligent packaging. But the traditional delivery businesses usually fail on this front.
Conventional courier delivery businesses have to compete with advanced delivery service providers using improved parcel delivery solutions. But the former doesn't have an adequate technological infrastructure. Some of the technologically-rich parcel delivery businesses include DHL, FedEx, and Royal Mail.
Increased Needs For Staffing
A few conventional parcel delivery companies still depend on the age-old manual process which increases the staff unnecessarily. Moreover, these employees don't get adequate training. This negatively affects the parcel delivery standard and the workers' productivity. To cope with the workload, these parcel delivery companies need to hire more staff during the festival or discount season.
These issues need immediate change. A good on-demand software solution should include the following features – real-time tracking, proof of delivery, and easy order management.
Integration Of Multiple Payments
To offer business and technical innovation, the rapidly growing parcel delivery services have their application connected to numerous getaways. Parcel delivery owners can have dynamic business models with the inclusion of various payment methods.
This integration will ensure you won't lose any customers. Plus, you can get a payment service provider of your choosing and leverage them into payment gateways beneficial to you.
Effortless Driver Management
An efficient courier delivery app helps you in assigning the vehicle to the drivers. You can also track the driver's movement easily and will have all their information details, not excluding their license's expiration date. Plus, the drivers' duty hours can be noted on the app.
What Are The Perks Of An On-demand Parcel Delivery App?
Most parcel delivery solutions come with an excellent real-time tracking feature, making the courier and parcel delivery service unique from the pack. The delivery owners can also keep an eye on their delivery activities from one location and can provide the drivers with the best route.
The software also tracks high-demand areas and changes the route accordingly, thereby offering optimum delivery routes.
Builds A Great Brand Image
Your brand will get better visibility with an on-demand parcel delivery app. It'll also result in repetitive brand marketing as the customers will come across your company logo when booking deliveries. In this you, your reach will be extended to the global markets of parcel delivery and thus, create an improved brand image.
An on-demand courier delivery app that is equipped with numerous features present accurate business analysis. It will help the owners take a better and informed decision, leading to the growth of their business. The software also gives you the crucial data – commissions, profits, parcel delivery number, etc.
The financial reports that the parcel delivery solution provides can aid you in the management of your finance. You'll be able to detect where the expenses are more and take up relevant strategies to reduce them.
You can appoint drivers to each delivery through the on-demand parcel delivery solution and have more efficient delivery. You can operate the app with simple app knowledge and process numerous parcel deliveries.
Minimal Paperwork
As the conventional parcel business doesn't have the facility of storing digital data, they have to do a lot of paperwork, most of which is lengthy and time-consuming. You can avoid this if you use an advanced courier delivery app as it all the product and delivery information digitally. It also reduces the expenses incurred on stationary.
Courier and parcel delivery organizations have a big fleet of vehicles. So, it becomes tough for the parcel delivery business to look after every truck in the fleet and manage them effortlessly.
All the parcel delivery organizations own numerous fleets of vehicles. It isn't easy to track and effortlessly manage each one of them. But you can do so with an on-demand parcel delivery app. The app also provides detailed information regarding the drivers in charge of your vehicles.
Warehouse management is also a crucial aspect of parcel delivery app development. Admins have an easier job of managing the warehouses with the help of an on-demand parcel delivery app. The owners will also have the inventory records at the palm of their hands.
With the introduction of such advanced on-demand parcel delivery management solutions, conventional parcel delivery services are becoming extinct. It is so with good measure – the apps solve all the issues faced by the traditional courier delivery service. So, for starting a parcel delivery business, Build an on-demand delivery app.