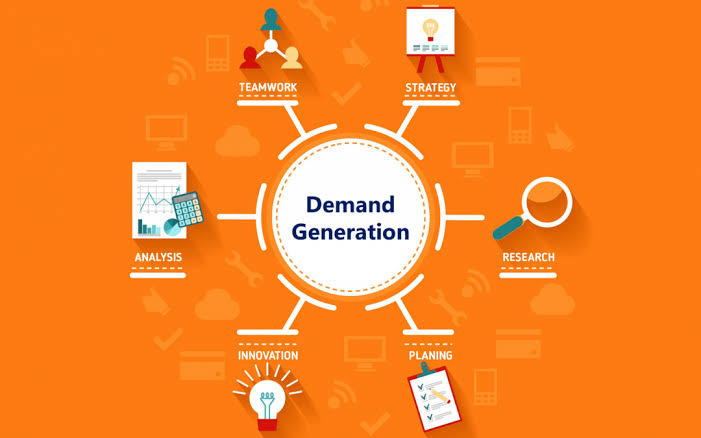 A Demand Generation campaign can be a long-term strategy for building customer relationships. The strategy can use both inbound and outbound marketing to generate interest in your product or service. It should also incorporate a data-driven approach. The methods used for Demand Generation depend on the type of audience you are targeting and the sector you are working in.
Demand generation is a long-term strategy to build customer relationships
Demand generation is an important part of a business's marketing strategy. It involves bringing new customers to your business and retaining your existing customers through various methods, including personalization, high-value content distribution, and exceptional customer service. For example, a personalized email newsletter would be more effective than a generic monthly sales flyer. Instead, a customized piece of content with helpful information would encourage your customers to keep coming back.
Demand generation is about identifying your ideal customers and delivering value to them. By addressing problems your target audience is facing, you will build trust and customer relationships. This will set the stage for long-term sales and success for your business. It's also a great way to gain brand authority and generate leads.
The process of demand generation is a continuous process that includes all aspects of the customer lifecycle. It covers the different stages of the buyer's journey, from awareness to consideration to research to purchase and retention.
It involves inbound and outbound marketing
Demand generation is the process of attracting new customers to your business. It includes creating content, nurturing conversations, and converting website visitors into buyers. This process is essential for any type of business, including startups. While outbound marketing is more sales-oriented, inbound marketing is more about building relationships and attracting qualified prospects.
There are many differences between inbound marketing and demand generation. Inbound marketing involves reaching out to prospects who are looking for solutions to a particular problem. Inbound marketing attracts and nurtures the leads who are already interested in your products and services. Outbound marketing is generally more expensive, while inbound marketing helps your business reach more potential customers.
Inbound marketing focuses on creating content for specific target markets, while outbound marketing is centered on targeting a large audience. Inbound marketing is more targeted, since content can be tailored to the needs and preferences of each consumer segment. Both approaches have their advantages and disadvantages.
Read Also: Tips For Making The Best Online Cricket Bet
It involves thought leadership
One of the best ways to increase your sales conversions is through thought leadership. Thought leadership is a way to position your company as an expert in your field, providing valuable information to your audience. It is also a great way to build trust with your prospects. In addition, thought leadership can lead to more traffic to your website.
It requires a data-driven approach
The success of your demand generation strategy depends on the data you collect. A data-driven approach means tracking multiple metrics throughout the funnel. It's not always easy to determine which metrics to measure at what point, but you'll need to be careful to focus on the right metrics at the right time. Luckily, there are several data-driven demand generation tools that can help you measure the effectiveness of your programs.
Customer personas are an essential part of demand generation. It's critical that you understand the needs and wants of your target audience so that you can effectively target them. Inbound marketing is an effective way to generate leads. You can do this by writing blogs and using SEO to attract new traffic to your site. By capturing the names and email addresses of your prospects, you can increase the likelihood of conversion.
Data can help you determine which content is most effective for your target audience. Your content should reflect the core values of your brand. It should be relevant and readable. Data can also help you refine your content ideas.