Digital Marketing
TikTok Success: 4 Steps You Should Know As A Brand
Simple four steps to be successful on TikTok which is a top-trending social media platform at preset across the world.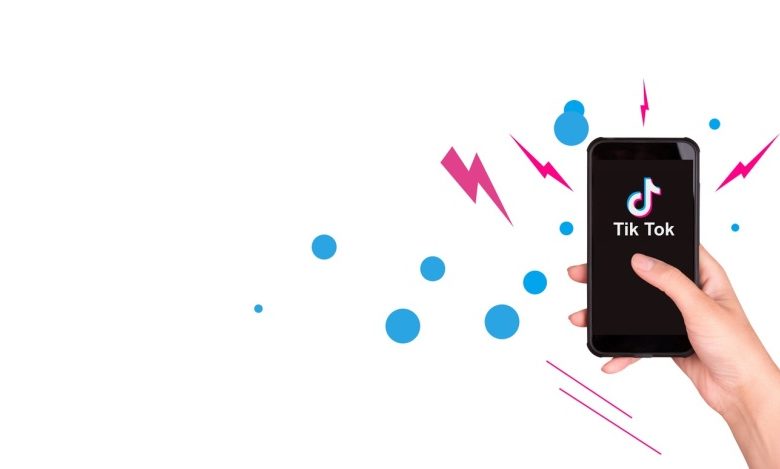 TikTok has become the fastest-growing social media network, with over 800 million active users every month across the world. It is available in 154 countries, acquires higher engagement rates per TikTok post, and 8/10 users use the platform several times per day. A great advantage is that the platform is still in developing stages, so growing a target audience on the network is easier as you think.
Also, if you think the platform is only for teens, think twice. Users of every age, influencers, businesses, celebrities, and publishers are entering the platform nowadays.
Many have achieved their goals by experimenting with various types of TikTok ads and discovering new ways to grow social media engagement rates. It is also possible for you if you correctly follow the following points effectively. Here are the four primary steps every TikTok user should know to win on the network.
Find Out Your Niche
The first thing a person sees when they open TikTok is the platform's FYP(For You page). This homepage is a never-ending stream of video clips tailored to the preferences of each viewer.
The app's complicated algorithm determines which video content appears for particular users based on song preferences, hashtags, and content categories.
But, to gain more awareness, you need people to watch the full video content, like, share, save, and comment on it. To achieve so, you'll need a well-defined niche. As a result, your account will be discovered by the relevant individuals, resulting in higher interaction and a larger following.
Here are the various formats of content types you can discover on the platform:
Dance video content

Unboxing video content

BTS(Behind The Scenes) video content

How-to content

Educational video content

Lifehacks

Oddly satisfying video content
Remember that TikTok fans like consistency and recognizing what to anticipate from a content creator, so don't try to tackle too many various types of content at once.
Maintaining a consistent visual design, using the exact spokesperson, using on-trend transitions, and engaging with inquiring consumers in the comments area are vital aspects of running a business.
It may require more time to find your niche and what works best for your business, so don't give up!
Utilize Hashtags More Effectively On The Platform
Hashtags on TikTok are the most effective methods for every creator. They function similarly to hashtags on Instagram in that they let users organize videos by kind and search for them.
You may add several hashtags to TikTok video content, but it is advised to use no more than five, so choose wisely. Ideally, you will need to include a mix of awareness, niche, and trending hashtags. Go to the Discover page on TikTok, grouped by popular songs and hashtags, to see which ones are currently trending.
You can see the most popular videos for each hashtag there, which would provide you with an indication of what has previously been made. It will also assist you in determining how you may set yourself apart from those who have previously used the hashtags. Include a few simple hashtags to improve brand visibility and reach new consumers, such as:
#fyp
#foryoupage
#like4like
#viraltiktok, etc.
You may even use a hashtag to organize and promote user-generated content for your business. The more intentional you are with your TikTok hashtags, the more likely you are to obtain extreme views on TikTok and get noticed by those engaged in your topic.
Participate In Trends And Challenges
The good thing is that TikTok allows you to join trendy challenges, effects, and songs, so you don't need to waste time on your unique ideas.
Take a look at the most prevalent challenges, music, and effects if you are ready to start participating after learning what's going on and where you should be.
When it comes to song challenges, keep in mind that you can't access many of the most popular songs as a certified business since you will be limited to a royalty-free music library, but you may still utilize unique audio.
Experiment With Ads On TikTok
The TikTok Ads Manager is incredibly user-friendly. It is straightforward to configure the tracking pixel and utilize their in-built tool to highlight the conversion events.
TikTok's ad platform is quite similar to Facebook Advertisements Manager, so anyone familiar with it will have no trouble navigating TikTok ads.
The CPM (cost per 1,000 impressions) and CPC (cost per click) on TikTok is over eight times cheaper than Instagram, and Facebook ad spend. As a result, TikTok advertising is a paid option worth investigating to increase brand recognition and drive visitors to your online business.
When it comes to TikTok advertising, USG reigns supreme—so evaluate how your advertisements stand up against the rest of the platform's organic content.
Aspects such as ad freshness are also important. Because outdated creatives may perform worse over time, TikTok suggests testing and updating the campaign ad creatives per week.
Perfectly utilize the platform. Research and experiment more before you dive into it deeply. It's the perfect spot to reach target audiences quickly that too in a short period.