Sports
Tips For Making The Best Online Cricket Bet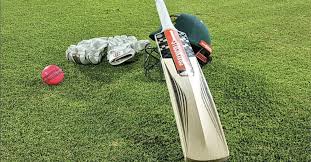 Online cricket betting is an easy way for cricket fans to earn some extra cash. People can bet their real money on several outcomes of the game and if their predictions turn out to be accurate, they will win a multiple of their sum. This sort of money-making system is both thrilling and helpful to its users. But betting foolishly without a solid strategy or plan can be harmful to its players. One should be experienced enough to be able to devise various tactics before making huge bets. You should not be spending all of your income or savings on this game hoping to come out of it as a millionaire. Betting, like other things, requires patience and hard work before you can become skilled enough to get some noteworthy gains out of it. 
To get started with online cricket betting, use the best and most frequently used websites and ensure that they are legal. Select a match you can watch currently, and you are comfortable with to place your bets on. After that, use online cricket betting tips to place the best bet possible for you.  
Timing of your bet
Choosing an optimal time for placing your bets is crucial. You should always place your bets after the toss has occurred, never before. Listen to all the expert's opinions and get their analysis of the present pitch and weather conditions. Do not bet by taking only the history of the ground into account. Pitches are different in each game and therefore, you must place your bets by understanding what type of pitch has been made for the game. Each pitch has a given nature, whether it is flat and dead, which is most efficient for high-scoring games and entertainment of the crowd or hard and dusty, to support the spinners with a better grip on the ball and greater spin or filled with grass to support the pace bowlers by making the ball retain its shape for a longer period.
 Weather conditions affect the game substantially as well. If there are overcast conditions and there is a breeze, the ball will swing to a greater extent compared to in normal conditions and the low lighting will make it excruciatingly difficult for the batsmen to face the deliveries and score runs. In case of hot weather with the sun being out, it will be a scoring paradise for the batsmen. The toss is another important aspect of the game. Due to changing conditions of the match, one can gain an advantage by choosing to bat first or second. During day-night matches, the Dew increases at night, enabling the ball to travel quicker through the outfield and making it exponentially harder for the bowlers to grip the ball. Sometimes chasing can be beneficial for a team. Thus, winning the toss is favourable for a team. You may also look at how the players are performing in the match before placing your bets and check whether they are struggling or in good form.
Research
Research extensively on the player's and the team's previous performances and try to predict how they will fare in the upcoming match. Finding out whether a batsman is in sublime form or is low in confidence, whether a bowler has been among the wickets or is struggling to bowl good line and length, is essential. Try to analyse the team spirit and motivation level in each group. And which side is more experienced to be able to adapt better to changing conditions. Try to gain knowledge about each of the player's weaknesses and strengths and also their record against the opposition's players. Also, take into account the ranking and ratings of each player and their teams in the ICC Table. And if the players are injury-free and are well rested beforehand to perform at their absolute best. Do follow the sport picks given by the experts and try to understand how they develop their strategies. 
Read Also : A Detailed Life History On Patrick Cummins
Bankroll management 
Managing your bankroll will help you to place more bets consistently. Finding a good balance between the amount you are investing and the risk coming along with it, will help you earn maximum profit. Make multiple accounts on different websites and bet wherever you are getting the best odds. Make full use of the promotional offers and joining gifts, and do not stick to only a single website.    Always choose the format of the game on which you are placing your bet. Some players are great at certain formats of the game and poor at others. Whether it is a T20 franchise tournament like the IPL or the official international ICC trophies like the World Cup or a regular international or First-class match, knowing the format of the game will help you make better predictions. Bet on the underdog to get higher returns upon winning and also bet on several outcomes of the game like the player of the match, the highest run scorer, the highest wicket taker and not only on the winner of the match. For a safer approach, try betting on all outcomes of the game to guarantee a profit. Stay away from Live Betting, as they are a farce and will lead you to your ruin.
Betting is for people who crave both the excitement and the adrenaline rush and can also withstand the falls that come along with such risky endeavours. To avoid becoming addicted to the game, inculcate a healthy habit of limiting yourself to a certain sum of money that is to be spent on online cricket betting. This will help you earn more in the long run while making it more enjoyable and sustainable for you. If you feel like you are addicted to the game, and it's causing significant harm to your life, then you can seek professional help or join rehab centres. Do not forget to apply these tips while placing your next bet to gain more favourable chances of winning it. 
Know all about cricket betting and updates at CBTF betting. 
Get the updated expert betting tips at https://cricketbettingtipsfree.com/
CBTF TUBE 
Checkout our videos to get the latest useful information about winning betting tips,
casino tips, and expert opinions at CBTF Tube. Visit https://www.cbtfmytube.com/ 
CBTF NEWS
Know all about cricket news and updates at CBTF news. Get the fastest cricket news update at https://cbtfspeednews.com/.