Business
Managed Service Providers To Hit The IT Ground Running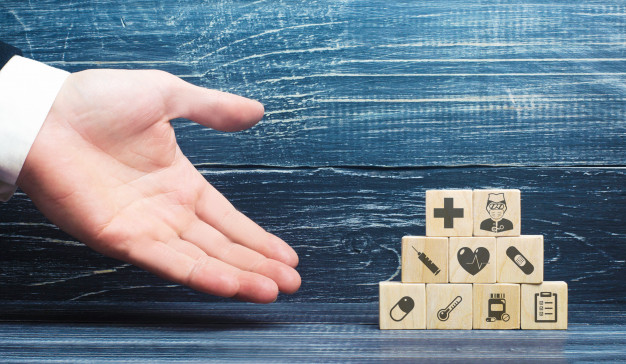 Managed service providers: Business Benefits
Managed Service Providers will take care of your company's IT needs. You can rely on managed service providers to ensure that your business is ready for any challenges it may face in the future. Because they are experts in their fields. You will also be able to save money with their services.
Predictable costs every month
Managed service providers usually charge a set amount per month to handle all of your IT services, which is great because it makes budgeting easier.
It may be necessary for you to hire an expert in a certain technology that you are looking to implement or pay overtime to provide out-of-hours support when you manage your IT services in-house.
Managed service providers strive to keep your systems running as efficiently as possible, which means reducing downtime.
A recent survey found that software failure and cybersecurity issues are the two most common causes of downtime. In both of these areas, managed service providers not only resolve issues as they arise but also work to prevent them from reoccurring. You might save a significant amount of money by doing so. Downtime costs can range from $10,000 to $50,000 per hour, depending on the size of the business and how much turnover there is.
Cost-savings in human resources
The cost of recruiting and training a new member of staff is in addition to their salary every time. It takes time and resources to train new staff members, not to mention that their equipment is expensive.
By allowing a managed service provider to look after your IT needs, you will no longer have to worry about the HR side of things for your IT staff since the MSP will handle that for you. Also, they will be responsible for finding qualified and trustworthy employees, which can be challenging, especially if it's an area that you don't know much about.
Data breaches are less likely
Cyberattacks that compromise your company's secure data can cause your company to lose a lot of money. Those companies whose customer data is lost are liable for fines, and their reputation is damaged, which impacts sales and new customer sign-ups. In addition, they will need to spend time and resources recovering the lost data and taking measures to ensure that it stays safe going forward.
It is estimated that the average cost of a data breach will be $3.6 million in 2020.
Choosing an MSP with a cybersecurity specialty will ensure that your data remains secure and that you won't have to pay the price for a data breach.
EDR and endpoint security tools best suited for Managed Service Providers
Whether you like it or not, managed service providers (MSPs) are forced to use more and more security features. With the endless stream of malware attacks followed by a series of recent ransomware incidents, it was necessary to enhance the services provided by some basic security measures.
Over time, the need for security services has grown and has become one of the hottest areas in the MSP space. This is why so many MSPs, also known as managed security service providers (MSSPs), work only in the security aspects.
Some providers develop managed services from their own security software products. They already have a portfolio of security offerings. Expanding their reach by adding offerings as a service, often supported by technical support and advice-type support. However, many other MSPs collect security tools from vendors that sell only services. Its added value is to handle many details of managing, maintaining, and implementing security services, making the client's life easier.
Established MSPs are increasingly required to extend non-security-based services with specific security features and services. Therefore, few modern MSPs can ignore the security space. Current and potential customers need at least basic security features.
Most IT security vendors and vendors offer attractive discounts to MSPs and MSSPs. They are here to make it cost-effective to include these services in their products. Contract terms vary widely from supplier to supplier.
Role of Freelance Marketplaces in Managed Service Providers Businesses
The trend shows that the human resources department wants to hire more and more temporary staff. Therefore, it is useful to have a channel to do that in a systematic way.
This is where managed service providers or MSPs come in. This number will only increase as more people resign full-time for self-employment. There's never a better time to dive into it and experience the benefits of renting an MSP. Let's start from the beginning.
It is even more important for the managed service provider to look for a diverse freelance marketplace. Finding the best freelance marketplace plays quite a crucial role for an MSP. Finding the best freelance marketplace plays quite a crucial role for an MSP.