Technology
Differences between thermal, laser and ink printing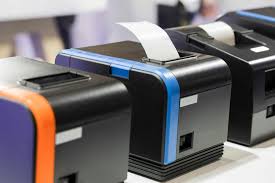 It is very common that when you decide to buy a printer, you wonder what type of printer to buy. There are several types of printers and their characteristics often confuse consumers as to which one is best for their intend use. Knowing the characteristics of one printer or another will help you choose the one that best suits your needs.
These equipment can be classified in different ways, however, the most use are non-impact printers, which include thermal, jet or ink, and laser. In this post we will talk about the differences between these types and the main uses that are usually given to each of them. Continue reading!
Laser, thermal or ink printer, which one to choose?
Thermal Printers: ideal for businesses
Its mechanism consists of activating a series of hot needles that come into contact with heat-sensitive paper. This method does not use ink cartridges or toners, so every time you want to use it you just have to make sure you have thermal sheets. Due to the quality of printing, comfort and speed, they are use in a large part of shops, ATMs or supermarkets for the collection of products and services.
Don't you know what we mean? Well, documents print with a thermal printing are handle daily, such as tickets from supermarkets or shops, receipts, fines, movie tickets, etc.
Laser Printers : to save on offices
It works with static electricity, with a beam of laser light. There are models in both color and monochrome and they work with high quality.
Among its main advantages are the speed of printing and the savings that occur in the long run because it supports a greater workload. In this sense, when purchasing them they tend to have a higher cost if you compare them with ink, however, the cost per copy is cheaper and the consumables have a higher performance than ink cartridges, so it will last more time. For these reasons, this equipment is especially recommend for offices or similar businesses.
Ink Printers : the most domestic solution
The system consists in that some nozzles of the head move, expelling the ink in different quantities. They are the cheapest printers and that take up the least space, so they are a basic element to have at home when you need to list any document. Of course, no matter how economical it is, if you are going to print in large quantities you will always save more with lasers. They also work in color, or black and white, and the cartridges cost less than with other devices.
Which printer is faster, laser or ink?
Before it was thought that lasers were faster, but the reality is that there are ink printers that have greatly improve their heads and prints, so they are quite fast. All three types of printers print quite fast, so how fast depends on the printer model and, of course, the brand.
The laser printers are design to meet the demands of a workplace, so that they are design to print more rapidly (15 to 100 pages per minute, or ppm), while that the printers inkjet ink print slower than about 16 ppm.
What type of printer handles the most workload?
In this case, it is easy to decide on a printer: laser printers support a greater workload and are the type of printer indicate for businesses where they print many copies. How many are many copies? 2,000 to 20,000 copies per month.
Are ink or toner printers cheaper?
It depends. Ink printers have a lower price, purchase and maintenance, because ink cartridges are usually cheaper than laser toner.
On the other hand, laser printers are more expensive but in the long run, both their maintenance and the toner replacement are cheaper.
From our experience if you 're looking for the best printers inkjet ink , the printers Brother and printers Epson are offering cartridges ink compatible cheaper
Which printer has the highest print quality?
Lasers print with higher quality and precision, but newer models of laser printers are going strong and are equal in quality to lasers. So in this case, it also depends on the model and brand of printer.
After knowing the different types of printers, their operation and their uses, surely you already know which one to choose. If you have any questions about any of our products or services, don't hesitate to contact us !