Health A-Z
Recurrent IVF Failures – Dr. Mohit Saraogi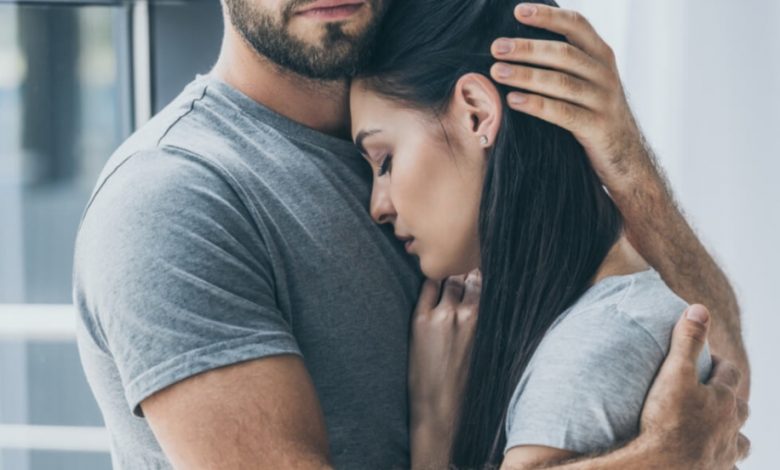 Failure is not the end but rather a chance to start over. Failure doesn't mean it's time to give up on your goals; it only means it's time to abandon the path you're presently traveling.
Failure doesn't imply you should change your goals; it only means you should alter the course on which they will be pursued!
Do you desire to have children but have had repeated implant failure?
Don't give up! Giving up hope means giving up your dream! Recurrent implant failure does not cause you to lose hope, which causes you to lose your dream. Therefore, keep trying even if an implant fails again. Because giving up hope will result in defeat in the fight against infertility!
Take repeated implant failures as a learning opportunity rather than a failures! Understand the cause of your repeated implant failures and take the required steps to prevent it from happening again! Change your route to your dreams rather than your dreams themselves. Make repeated implant failures an excuse for attaining your ambition rather than a reason to give up on it! To realize your goal of becoming a mother, discover the reasons why implants fail repeatedly and take the necessary precautions to prevent implant failures in the future. Make learning out of recurrent implant failures rather than letting it be a cause of sorrow! And for that to happen, you must first comprehend the reasons for repeated implant failurse.
Dr. Mohit Saraogi, one of the best IVF doctors in Mumbai, suggests you read the article well. It will enhance your knowledge on the matter and give you the reason to keep your hopes up.
Let's first gain a better understanding of recurrent implant failures before moving on to the causes.
Read Also:How to Avoid Osteoporosis? – Dr. Saurabh Talekar
What is repeated implantation failure in reality?
Even though the sperm and the egg have successfully made an embryo by fertilization outside the body, when the embryo is transferred into the uterus, it fails to implant itself, resulting in miscarriage and a failed pregnancy. If you have had more than four failed attempts of implantation failures, then you are prone to recurrent implant failures, explains Dr. Mohit.
What leads to recurrent miscarriages?
Several factors, can lead to recurrent implantation failure: a good IVF doctor in India. will get to the root cause of the reason and take measures to prevent future miscarriages. Some of the causes of recurrent miscarriages are:
Poor egg quality: The likelihood of implant failures increases as egg quality decreases. A successful pregnancy is hampered by poor-quality eggs. Typically, older women produce eggs of lower quality. Therefore, it is advised to try to have a baby when you are young rather than getting pregnant when you are older.
Uterine Receptivity: Issues with uterine receptivity include hormonal imbalance, anatomical defects, problems with the endometrial lining, changes in the location of the uterus, and others. These problems must be addressed and managed to have a healthy pregnancy and prevent repeated implantation failures.
Genetic issues: Chromosome abnormalities and genetic issues can result in implant failures. Some tests can be conducted to determine the genetic anomalies in the embryos causing these miscarriages.
Factors relating to lifestyle: Pregnancy success is impacted by weight difficulties, such as being underweight or overweight. Underweight or overweight women are more likely to experience recurrent implantation failure. Even harmful behaviors like smoking can damage implants and lessen the likelihood of a successful pregnancy.
Sperm difficulties: Recurrent implantation failure can also be brought on by issues with sperm genetic flaws in sperm DNA.
How can repeated implantation failure be prevented?
As was already indicated, by Dr. Mohit one can prevent recurrent implant failure by understanding the cause of the first failure and using the experience to inform future efforts. We can therefore prevent recurrent implantation failure by treating the reason for implant failure now that we are aware of its causes. If weight is the reason for implant failure, one can take the required measures to manage their weight and prevent recurrent implantation failure. Similar to how one can take the appropriate actions to correct and cure them to avoid implant failure the next time if the cause of implant failure is due to hormone imbalance or other factors indicated above.
By determining if our endometrial lining is prepared to receive the embryo, other tests like the endometrial receptivity test (ERA) also aid in preventing implant failure. This test also aids in determining the ideal window for implantation, which raises the likelihood of a successful pregnancy.
Conclusion
Your dreams aren't over if you experience recurrent implantation failure! Don't give up, then! Treat it as a gain by understanding why it occurred and learning from it rather than as a loss. And take the appropriate precautions to prevent similar implant failures in the future. Treat it as a necessary step to assist you in achieving your goal rather than as a barrier to your aspirations. To prevent recurring implant failure and fulfill your desire to become a mother, you can identify the cause of implant failure and treat it. Recurrent implantation failure will no longer be a problem for you if you do this! As opposed to making you take a step backward by having you quit, it will assist you in advance and get you closer to your dream.
Recurrent implant failure is a warning that urges you to stop engaging in the unhealthy behaviors that lead to implant failure rather than give up on your goals.
Therefore, now is the moment to discover and treat the cause of your repeated implant failure to move closer to your dreams rather than giving up and moving further away from them.
And the top IVF Doctor in Mumbai is the place to go for this!
Recurrent implantation failure shouldn't cause you to give up on your goals or cause you to take a step back from them. Instead, let it motivate you to seek treatment for your implant failure issue and its underlying cause from a skilled IVF Doctor in Mumbai, bringing you one step closer to realizing your dream.
Therefore, the moment has come to move one step toward, not away from, your dream.
The top IVF Doctor in Mumbai should be seen immediately for the treatment of repeated implantation failure and its underlying causes, which will help you achieve your goal of becoming a mother.