Business
Ways in Which Contract Management Software Can Help Close Deals Faster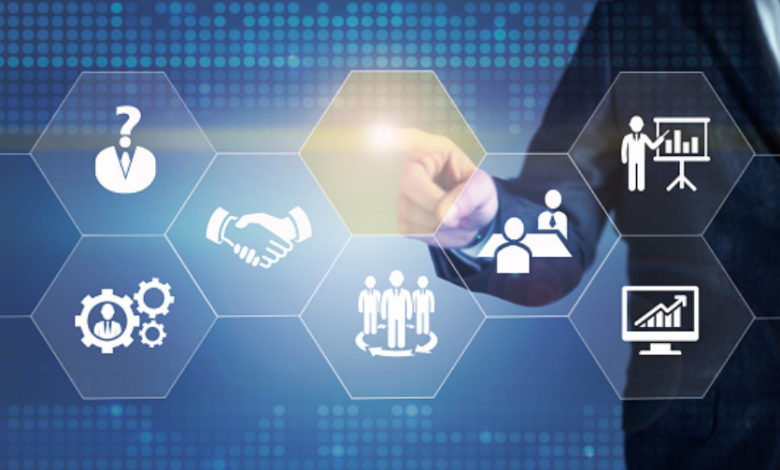 If you're tracking your sales velocity, you're aware that the duration of the sales cycle directly affects revenue. If your sales team can swiftly close sales and move to the next on the pipeline, you'll earn more money in a shorter amount of time. Improvements in the operational process that make it easier to close deals quicker are worth looking into.
One of the most common obstacles in the sales process involves the contract's creation, circulation, and approval. The roadblocks can be avoided but only with the correct tools for managing contracts. Using the right tools, your sales team can work more efficiently and faster, avoid mistakes, and speed up discussions and approvers. A successful contract management system like ContractSafe.com is essential to cutting down on time it takes to sell.
What exactly is contract management software?
The contract management software, commonly called contracts lifecycle management (CLM) software, provides the legal, procurement, financial sales, and contract administration teams a comprehensive set of tools to help efficiently manage the entire contract management process. The companies benefit by speeding and automatizing their contract creation and negotiation process. Furthermore, the software offers a secure storage space where all contracts and related information is kept and organized for quick access and easy reporting. The purpose of using the software to manage contracts is to reduce the risk associated with contracts while also increasing effectiveness and speed securely and dependably.
Ways contract management software can help close contract deals faster
Here are the top ways that contract management software could cut the time to approve contracts from days to weeks.
Simplifies your contract creation
The typical business contract procedure is a lengthy series of emails that go back and forth between parties asking for the contract and then making changes manually. This is a lengthy and error-prone process fault with risky, particularly in the absence of version control, and it simply rests on the desktop of one person.
A contract management tool automatically generates an electronic copy of the agreement, thus avoiding manual contract creation. Modern templates, automated workflows, and electronic signatures reduce the time needed to draft contracts, share edits, and obtain external approval. This helps in closing transactions faster.
Quickly create contracts to take advantage of new opportunities.
If a sale is at the contract stage, sales representatives usually request the contract to be drawn up by legal. In this stage, delays are often caused by a variety of reasons. Legal isn't getting the exact information they require, or they have competing priorities. This slows sales processes down and raises the company risk when sales representatives bypass legal requirements to complete their transactions quicker.
To reduce the amount of congestion and frustration, the top CLM software includes contract templates as well as clause libraries which allow non-legal teams to create self-serve legal-approved, legally-approved contracts in just a few minutes.
Standardizes approvals for organizations
Automated workflows help sales reps follow a planned procedure when they need approvals and adding the appropriate individuals to ensure everyone is informed. Notifications and triggers ensure that deals are moving forward.
Every department within the company operates from an online environment that is continuously updated. Contract documents and conversations that are centrally managed are accessible in one place. This transparency safeguards the contract to design and also ensures legal compliance as well as profitability.
The Simplified negotiation process 
Contract negotiations and buyer signatures are usually where deals get stuck. The more straightforward to obtain signatures and approvals, the more efficient the process is. Contract management software supports online redlining of contracts, real-time status monitoring, and visibility of contracts in a collaborative digital environment. This helps reduce the back and forth between emails and revisions and chasing to find who has approval and who is required to approve the next.
Securely store your business contracts.
After a contract is concluded, you may not consider it until you need it. However, at what point will it be easily accessible? Contracts in business need to be reviewed regularly and accessible for review at the time of renegotiation. CLM software provides a central repository that keeps contracts safe, organized, and readily accessible. Contracts signed by business owners are accessible at any point to confirm the terms of the deal. Furthermore, they can be searchable, edited, duplicated, and deleted at any time if you have the appropriate permissions to edit or read them.
The deal progress and the approvals are tracked in your CRM
Imagine letting the sales staff's time and energy concentrate on interacting with new customers instead of always following up on sales that are already on the horizon. Contract management software offers real-time tracking and notifications about the customer's engagement, such as changes to contracts and views signing, approvals, and changes. Access to the status of contracts allows sales reps to respond more quickly to customers and move the deal forward.
Final words
Suppose you can comprehend the benefits of a solution for managing contracts and quickly implementing the solution. In that case, your company and sales team can begin to achieve their goals and reap the advantages of having a more efficient contract management system and enhanced sales efficiency and efficiency through 2021 and beyond ZapGeeks.