Technology
10 Best Virtual Exhibition Platforms for Your Next Event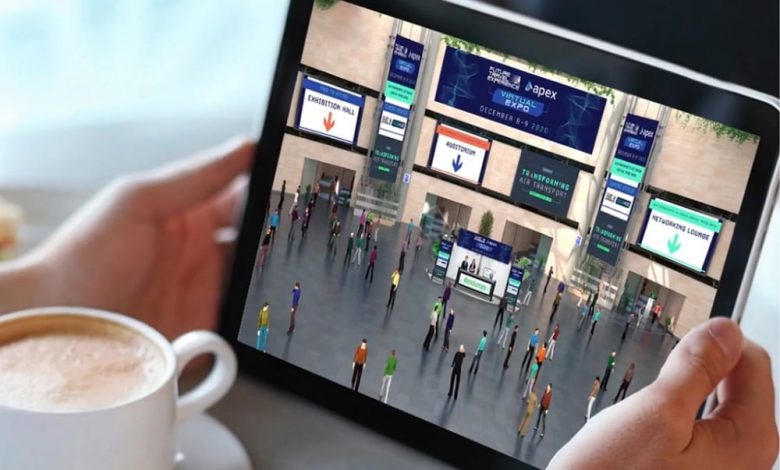 With the popularity and rise of virtual events and hybrid events, people have realized its significance. Today, virtual event platforms are the code to boosting brand value, reaching a global audience, and delivering impactful experiences.
Having said this, there are so many types of online events happening virtually. One excellent example is a virtual exhibition that can accommodate attendees and exhibitors from different locations. Also, creating a 3D stage or an immersive virtual exhibition platform is the foundation for recreating the experiences of an on-site exhibition or expo.
If you are thinking of changing cable providers, you may want to check out Spectrum cable.
Key features of a Virtual Exhibition Platform
Impactful 3D designs
Customized branding
Virtual exhibitor booth
Customer support
Detailed insights
User-friendly interface
Live and on-demand content
Document sharing
Networking opportunities
Engagement features
Best Virtual Exhibition Platforms for Your Next Event
In this blog, we'll highlight the best virtual expo platforms that can help you deliver remarkable and unique event experiences;
Dreamcast
An ideal virtual event technology that has successfully hosted several virtual and hybrid events by now. Recognized as a 100% customizable and scalable platform, it lets you create an immersive environment for a large range of global attendees. Dreamcast also intends to replicate the environment and scenario of a physical event with its novel features. In addition, AI matchmaking is one of the unique selling points of the platform that allows people to connect based on their mutual interests and concerns. Also, attendees and exhibitors can connect and know each other more with features like business card exchange, B2B meetings scheduler, live chat, and 1:1 & group discussion tools.
Everyone understands that distractions are one click away for the online attendees, this is why Dreamcast helps event planners with several interactive tools like a social wall, signature wall, live polls, Q&As to encourage attendee engagement. In addition, it iss backed by top-notch customer support, their virtual stage also ensures to provide real-time assistance to the attendees. Dreamcast platform is also capable of helping event planners with detailed insights and analytics of attendee navigation, that can help them measure the event's success.
GTR
To create a unique virtual exhibition experience, GTR offers endless opportunities and tools for attendees to engage and connect. The platform provides 1:1 and group networking features to let virtual attendees and sponsors make meaningful connections. GTR's platform is also creatively designed and enriched with clearly titled rooms like conventional halls, auditoriums, networking lounges, and more to provide seamless navigation to the audience. They are competent enough in creating a compelling landing page in order to draw more participation.
Communique
With the rising popularity of the virtual environment, several event platforms realized the importance of the online format of events. Communique is one of the best online exhibition platforms that can be your path to delivering impactful experiences to the audience. With excellent video features, chat functions, screen-sharing applications, and customization abilities, Communique is transforming the event experiences for everyone in recent times. People can employ this enterprise solution to leverage 1:1 and group
Hexafair
An ideal event management company recognized for hosting successful virtual and hybrid trade shows and exhibitions. They intend to create a feature-packed virtual stage and a virtual booth to maximize sales opportunities, drive sustainable growth, or obtain qualified leads. Organizations can choose to keep exhibitor brochures or documents accessible at the booth. It will help audiences know more about the brands, their services, and their products. Talking about other popular features of Hexafair, one-on-one chats, business card exchange, e-commerce integration, video calls are some worthy features. In addition, Hexafair has brushed its abilities and skills to add more value to your virtual exhibition, conferences, meetings, award shows, and more.
INXPO
Besides great virtual expo features, The INXPO is an ideal live-streaming platform. It leverages the latest event technology to enhance the outreach of your virtual event. Regarding virtual trade shows, fairs, and exhibitions the platform lets you create customized virtual booths to gain more leads and maximize the brand value. GTR provides a chat function, a virtual lobby, theater, and similar aspects to make your event more fruitful. The adoption of advanced tools and features makes INXPO an ideal virtual and hybrid event technology.
chat functions and virtual booths to make way for new connections and maximum leads.
Airmeet
Airmeet is the best online event platform, is known for providing excellent networking and sponsorship opportunities. Adding to the excellence, their user-friendly platform, virtual networking tables, chat function, and 1:1 speed networking are some amazing features that can increase the dwell-time of the participants on the platform. These features are also excellent means to keep your attendees hooked and involved throughout the virtual event. Also, Airmeet's other notable aspect is its seamless integration with Stripe that makes social media streaming on Facebook, Twitter, YouTube more fruitful.
Hopin
Hopin understands the value of strengthening the existing bonds or making any new meaningful connection and On that note, Hopin provides various networking features, and it also lets attendees connect with like-minded people. The Hopin also offers endless opportunities like breakout rooms, networking lounges, and a sponsorship exhibition hall to let exhibitors find qualified leads. In addition, with the utilization of customized features, Hopin can conduct successful and scalable virtual conferences, meetings, trade shows, exhibitions, and many more.
Accelevents
It is a brilliant virtual event solution that can online attendees, speakers, and exhibitors to make significant connections. Their platform is also packed with features like keynote talks, breakout sessions, a live chat feature, live polls, etc. It allows attendees to stay engaged and interested in the sessions throughout the event. Their robust and secure platform also ensures to shield the private details of the attendee or the sensitive information. With integrated live-streaming brands can maximize their reach globally to display their products to a vast spectrum of people. Also, some more notable features of Accelevents are customer support, detailed reporting, gamification, ticketing & registration, customization.
Wrapping Up
Virtual exhibition platforms are great means to enhance the level of your online exhibition or expo. With engaging tools and immersive features. Event panners can get really creative in order to recreate the environment of an on-site expo. In addition, they help brands and organizations efficiently reach a global audience. Also, showcase their products, services, and content to obtain more leads and ROI.