Life Style
3 Critical Questions Shoppers Must Ask Before Buying Patio Curtains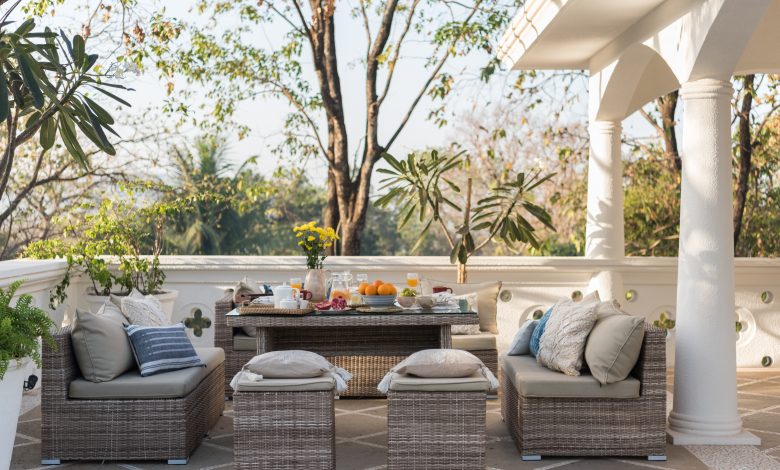 Curtains have always been amazing decorative elements. They can instantly add personality to any room or backyard. Shopping for curtains is also fun because they come in various styles, sizes, colors, designs, and patterns. However, shopping for outdoor curtains is slightly more complicated.
Unlike traditional indoor curtains, outdoor curtains have to protect the property – not just beautify it. That's why there are fabrics that are specifically rated for outdoor use. If you pick curtains made of traditional drapery fabric, they will absorb vast amounts of moisture. Within weeks, the curtains will become super-heavy and prone to bacterial infestations.
Such curtains also experience UV damage from the sunrays and fade or lose their structural integrity. So, what should shoppers do when shopping for outdoor patio curtains? Here are answers to 3 critical questions that many shoppers have asked in the past about these curtains.
What Should I Look for in Outdoor Curtains?
First and foremost – make sure your curtains are the appropriate size for your patio spaces. Check the dimensions of your patio space and verify them with the sizes mentioned by the curtain seller. Many outdoor curtains are made of vinyl – a durable, sun-resistant fabric that's easy to customize. Buy curtains made of this fabric.
This heavy-duty fabric can keep your patio space protected from sunlight exposure. Since vinyl is water-resistant, it doesn't allow rainfall or moisture to enter the property. Any time it's wet outside, users can draw their vinyl curtains and enjoy their patio spaces. Always assess the fabrics used for manufacturing your curtains.
Ideally, your patio curtains should be water, sun, and dust-resistant. If they have these features, they'll also be fade-resistant as sunlight or moisture won't ruin their designs. Hence, homeowners can use their super-durable curtains for decades without experiencing any major damages.
Will Outdoor Curtains Protect Me from the Sun?
Outdoor patio curtains protect people from the ultraviolet (UV) radiation in sunlight. UV-resistant outdoor curtains block up to 98% of the sun's rays on warm sunny days. Vinyl curtains offer ultraviolet protection factors (UPFs) of up to 50. That means homeowners have a far lower risk of experiencing sunlight damage when they install high-quality curtains.
Since less than 2% of the sun's rays pass through these curtains, they're also great for outdoor furniture items. UV light cannot damage your patio furniture. Vinyl curtains also prevent water and stains from damaging your patio spaces.
Read Also: Top 3 Great Benefits of Table Runners You Need to Know
Can Wind Blow Away My Outdoor Curtains?
Yes and no. If you install the curtains poorly, they might get blown away during windstorms. Thankfully, the best curtains in the market are very sturdy. They can withstand heavy winds because they're designed to fit precisely in outdoor spaces. Plus, they're lightweight and easy to handle. Homeowners can easily hang and maintain their curtains.
By buying curtains with double seam stitching, you can address wind-related risks even better. Carefully probe the curtain sellers by asking them these questions. Pick the one that prioritizes patio safety over profit. Buy your own curtains and transform your patio into a private space for yourself!