Technology
7 Live Streaming Channels to have Subscriptions to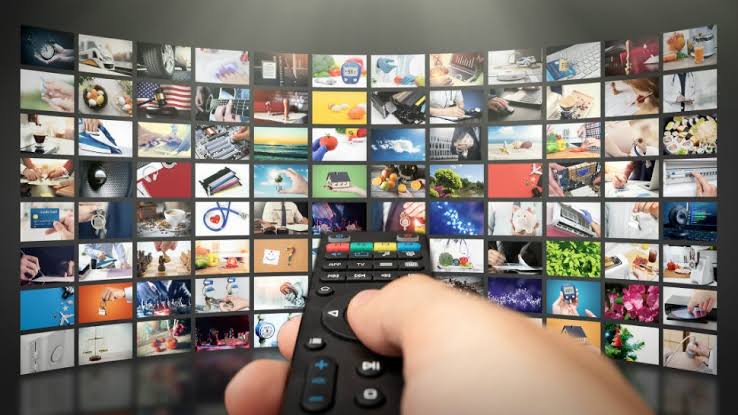 As the world progresses towards becoming a global village, many things like science and technology also evolve and play their part in this evolution. The world has grown closer since the internet came into existence. With information coming in from all around the world, humans are always up-to-date even about the things happening on the other side of the globe. What brings us further closer is live-streaming. Live information and broadcast whether in form of text or video keeps us updated about our surroundings. While live streaming makes real-time engagement easier and also is cost-saving than having a traditional channel, it also has its fair share of cons. While it is cutting-edge technology, real-time engagement is also just one step away from disaster if things go down. While the time difference does stand as a barrier that not many have crossed, live streaming has become a part of business and social media very quickly. As more and more people adapt to the life of live streaming, we have found 6 live streaming channels to which you should subscribe. 
Hulu tv is a subscription-based service. The service houses many movies and shows for tis viewers however they also give you a live tv option. The service streams sports, award shows, news, and other content. Hulu is only available in the USA and has gained over 45 million subscribers as of April 2022. While they only had 5 million the streaming service has boomed in that area due to its very affordable subscription rates. You can get one for $64.99 which is close to nothing, considering their vast library and the impeccable service they provide.
YouTube tv is a live streaming channel, while YouTube is available to watch anywhere in the world. With almost 100 channels broadcasting on the live stream, you cannot access YouTube TV Outside USA without a VPN. the channel is an on-demand subscription to videos and shows. YouTube tv has over 5 million subscribers and the channels are owned by YouTube and Google. The streaming service s partnered with the world series, a championship of baseball. If you too enjoy sports, especially baseball, YouTube tv is a must addition to your subscription list. With 4.3  stars the stream has almost 85+ channels. 
Fubo is a streaming service from America available in the United States, Canada, and Spain. Streaming sports channels like NBA, EPL, and others. The streaming channels differ according to the region they are using Fubo in. In November of 2021, the service reached one million subscriptions. With over 100+ channels including sports plus, Latino plus, Portuguese plus, and others. With a streaming bundle costing $5.99, Fubo was the second over-the-top internet television service to be available and integrated on IOS and Apple Tv. 
Sling tv is an American streaming service that is a subsidiary of the Dish network. If you have a sling Tv subscription you would have access to CNN, BBC America, History, Comedy Central, NBC, E!, and ESPN. The service offers a flat 50% off on all subscriptions for the first month. Sling Tv is a cheaper and broader alternative to pricer cable. The service is available in Sling and Puerto Rico. If you don't want to pay for their service, they also have a free option. If you want to extend and customize your streaming service you can add other packages to your already existing one. These would include, Heartland Extra, comedy Extra, Hollywood Extra, and many more.
Based in San Francisco, Philo is an American internet television. The service is invested by HBO. The cable channel is an alternative to traditional cable. The service lets you view and record live TV. The app has an easy- user-friendly interface and is available to binge on common streaming devices. Available on Google TV the service can also be accessed from the live tab available. Philo is a cheap and with-in the budget live streaming service next to others available in the market. Featuring many major cable networks. If you do get this service you will have access to many channels AMC, BBC America, BET, Comedy Central, Discovery Channel, Food Network, HGTV, IFC, Lifetime, MTV, Nickelodeon, TV Land, and VH1.
CNBC is a business and Wall Street Livestream. The subscription of live tv for CNBC is a leading business and news live stream tv subscription. CNBC covers a diverse range of topics. The Live tv is a paid subscription on the PRO packages. Covering topics like pro-talks, investments trends, crypto, business pro, and street calls the Pro package is available for a 7-day trial and then you can pay for the subscription. You can stream the live channel on all common streaming devices.
Read Also : How to Grab Knowledge about profitable BTC Trading in Vermont?
Conclusion
That concludes our list of the best live streaming channels available and the ones you should be subscribed to. Live channels have become a a cord cutting technology in today's world. Where live streaming does have its fair share of cons the pros of live steam shadow them. The rapidly growing traction of live streaming in the digital world and for the right reasons. Being able to watch the live content on your own schedule and record what intrigues you. We hope this article was helpful and has helped you pick the best live channel that fits you best.