Life Style
A Comprehensive Guide For Buying A New Sofa Set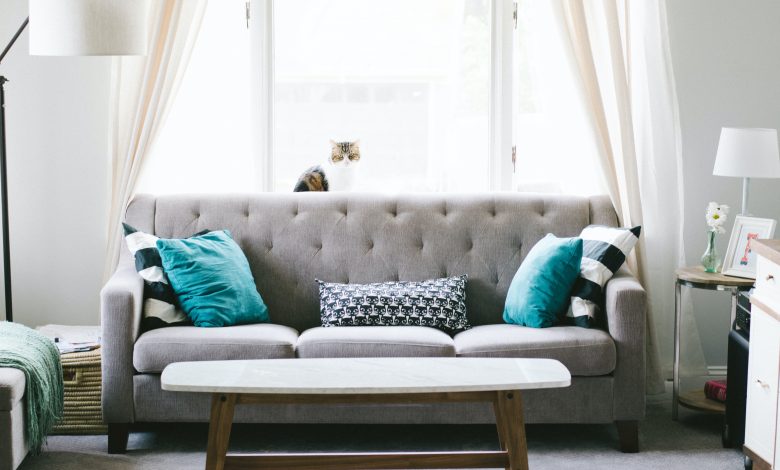 Planning to buy a new sofa set? Well, it is a decision that you have got to consider a lot! A single sofa can make or break the overall look of your living room. A sofa creates the first impression of your living space to outsiders, as it is the main focal point of a living room. Buying a perfect-looking sofa is necessary. But choosing comfortable sofas is rather crucial. 
Sofas are a big commitment—figuratively and literally. Considering the figurative side, sofas are expensive, and they need to last for quite a long time. However, thinking about sofas literally, well, sofas are big. They cover a lot of space.
As a result, buying the right sofa for your household that suits your lifestyle is a serious matter at hand. While you consider how you will use it, the style of the room, and the space it will be in, there are also other things that you have to consider before making the decision to buy sofas. 
In this comprehensive guide, we will share with you some pro tips that will help you make the right purchasing decision.
Consider your space 
Before you even think about buying a sofa set, the first thing to consider is the amount of space you have in your living room. The sofa set should neither cover up the entire living room, merge into your wall, nor get lost amidst your decor. Make sure the size of the sofa does not overwhelm the living space. First, you have to measure the entire space, including the size of the wall against which you will place it. It's highly important that you measure the height, width, and diagonal opening of the doorway as well. Just remember, some people had to return their sofas back to the store since the delivery service could not get through the doorway. 
Choose a sofa set that goes with your decor
For anything to look perfect, it should go well with all the elements complementing each other. Sometimes, modern decor and minimalism go well together. In that case, if you have modern decor in your living room, then your sofa set should also feature similar characteristics. For a modern living room, you can go for a white, grey, or beige colored sofa. If your living room is based on a traditional theme, you have to focus on elegance. The other styles you can go for are:
Read Also: FACTORS FOR PERSONAL ASKING FOR LOANS
Which sofa material is the best? 
To make your living space look its best, it's important to select the right fabric. If you have children or pets, it's natural that you want to buy a fabric sofa that is more durable and easier to clean. If you think of buying a fabric sofa made using silk, remember that silk requires high maintenance. For heavy usage, it is best to go for a microfabrics sofa. A microfabrics sofa looks attractive and is easy to clean and maintain. If you are looking for longevity, then leather upholstery is a good choice. 
Consider the sofa seat depth
Finding the right seat depth starts with understanding the way you want to sit. Do you usually sit with your feet touching the floor? Or do you sit while tucking your legs in? If you mostly sit upright, it's best that you buy a seat depth that supports your thighs, keeps your knees bent at 90 degrees, and allows your feet to touch the floor comfortably. There should be plenty of clearance between the legs and the front edge of the sofa seat. If you like to curl up instead of sitting straight, then a sectional sofa can give you more space.
Sofa back height 
The ideal sofa back height will depend on your own height. Moreover, if you think of placing a TV in front of your sofa, then you need a headrest for better relaxation. For taller people, a higher-backed sofa is more supportive, while for shorter people, both shorter-backed and taller-backed sofas are comfortable. 
Consider the back pitch angle 
Pitch sofas (angled sofas) are excellent if you use your fabric sofa to recline. For sitting up straight on a reclining sofa, you can use some throw pillows for back support. However, a straight-back sofa is a good option if you suffer from back pain or simply prefer a vertical position. It is advised to buy a sofa that will not cause you back pain, but it should be comfortable to lie on. 
Test the sofa arms
A fabric sofa with a good hardwood frame that is assembled with dowels or corner brackets has to be a piece of quality furniture. However, it is still a good idea to test the arms forcefully to make sure that they do not wobble when you lean on them. In a household with children, it is noted that the most common area of failure on a fabric sofa is the arms. Remember, avoid buying a sofa that is not rock-solid.
Where to buy a fabric sofa in Singapore on a budget?
Everyone knows that a big chunk of the budget goes to buying furniture items such as a sofa. However, there is still a chance to get a high-quality piece of furniture on a budget, if you know where to look. You can go for a fabric sofa sale as well. Other than a fabric sofa sale, there are many options available for you to find an affordable piece of furniture without compromising on quality. You can check online for reviews and also ask someone where they bought their sofa sets.
However, getting a quality piece of furniture without touching or feeling it is unreliable. Yet, you can visit Originals, one of the best sofa dealers in Singapore. At Original, you get the chance to buy the best fabric sofas in Singapore while suiting your budget.