Business
How to change address in Civil ID Kuwait Online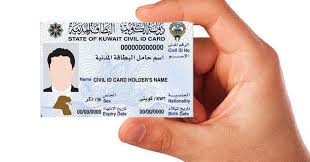 To have an updated address, your civil ID is essential. You may miss out on necessary documents if you do not have your home address updated. 
Kuwait civil ID inquiry is as critical as the ID itself. Having outdated credentials is not good. You may get reprimanded if your present address does not match your registered address.
Hence, to keep yourself going as per prevailing government rules, always keep your present address reconciled with your civil ID address.
Documents Required to change the address:
To change your address on your civil ID through the Kuwait Civil ID inquiry, you must submit the below documents mentioned. 
Two recent colored photographs (4x6cm)

Do not wear glasses while getting photographs

Do not take photos in military uniform

The background color of the pictures should not distort

Copy of passport of all family members, provide copies of those pages which include main details, residency

Copy of the Lease contract, in case the resident lives with a relative 

Copy of the civil ID of the housing member with which the applicant is living 

Letter from the employer in case the applicant is dwelling with the government

Power of attorney from the Ministry of Justice, in case the applicant does not appear in person
Read Also: Real Estate Agents find Real Growth After Leaving Legacy Real Estate Website Vendors
Steps about how to change the address:
We have enlisted detailed steps through which you can quickly get your address changed on your Kuwait civil ID.
Step 1: Purchase a brown envelope and fill out the enclosed form. Remember to mention the PACI number of your flat written in front of your main door.
Step 2: Get your blood group tested from any registered pharmacy.
Step 3: Visit the PACI office and submit your application.
Step 4: Your provided credentials are checked and further processed if found satisfactory.
Step 5: After the new flat owner signs your form, put all documents mentioned earlier in the brown envelope (always say your civil D behind the envelope).
Step 6: Insert this envelope into the machine, and collect your receipt. Keep holding the receipt as it comes in handy during the police investigation. You can produce this receipt as proof that you have already applied for the address update.
Step 7: Once completed, you get notified by phone.
Conclusion:
There you have it! Your Kuwait Civil ID Inquiry gets resolved. The article discusses steps to get your civil ID updated to meet your current address. We hope you are now fully aware of the procedure.