Business
How to Create a Winning Local SEO Strategy for Small Businesses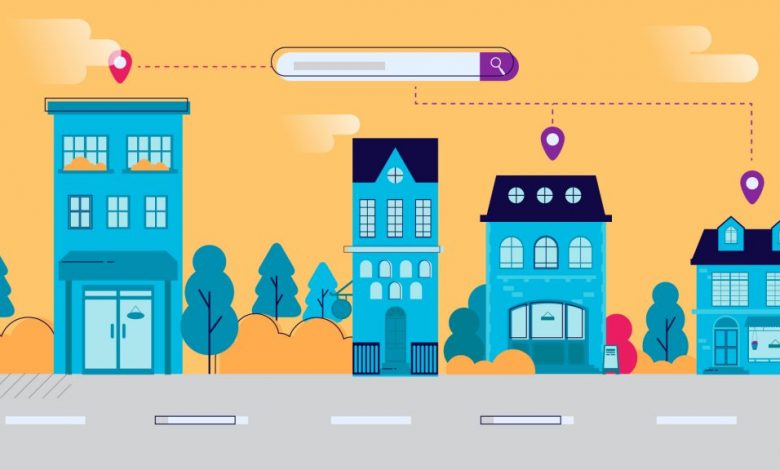 Starting a new business is a big deal for professionals who leave their job to pursue their passion. But taking the venture to greater heights is more overwhelming.
Improving brand visibility is the main barrier businesses face in their initial phase.
As a startup owner, are you struggling with the same challenge? 
Boost your brand visibility by performing local SEO. With 90% of customers searching for local services online, local SEO has become significant for SMBs. 
Whether you own a brick-and-mortar store or a virtual office, local SEO practices allow you to target, attract, and convert prospects into customers. In this post, we have explained how you can create a winning local SEO strategy for gaining a competitive edge.
#1: Audit Your Website to Identify the SEO Flaws
Create a solid foundation for your website by identifying and auditing SEO flaws. 
Running an SEO audit will help you check technical and on-page SEO issues that might be hampering your website's performance. Take advantage of tools, such as  JetOctopus, Ahrefs, and Yoast SEO that offer in-depth and accurate reports of the following. 
Moreover, address these issues before implementing new SEO strategies for your website.  
Website loading speed.

Broken links.

Thin content.

Duplicate content.

Missing page titles.

Missing meta descriptions.

No XML sitemap.

Poor mobile optimization.

No HTTPS security.

Poor indexation.
#2: Implement On-Page SEO Best Practices on Your Website 
On-page SEO focuses on upgrading the website with strategies that foster the best performance and rankings. To achieve top rankings in local SERPs, ensure your website is optimized for local searches.
Here are some local on-page optimization practices to help you begin the process. 
Optimize page titles and meta descriptions. 

Add internal links on various pages.

Include attractive images with optimized alt-text.

Add local keywords to the content. 

Reduce website load speed time.

Create relevant URLs for pages.
#3: Use Geo-Specific Keywords in Content
Identify the terms that people use to search for businesses like yours. 
You can use Google Search Console (GSC), a free-to-use SEO tool offered by Google. It will help you figure out the most searched local keywords.
Read also: Top 3 Ways SEO Agencies Can Help Your Business Grow in a Competitive Environment
Let's say you own a Chinese food restaurant in London. To understand what people search, you can conduct keyword research by adding the location of your restaurant in London. Also, you can check your competitor's website to know what local keywords they are targeting. 
Geo-specific keywords can boost your online visibility in local searches. 
#4: Optimize Google My Business Profile
Google My Business is yet another valuable free-of-cost offering by Google. It is a great platform that can help you drive local traffic, customer reviews and boost your rankings in local SERPs.   
Create an account by adding your business-related information as follows. 
Business name

Address

Phone number

Services/products

Hours of operation 

Website URL
Claim your Google My Business profile and let users discover your services with ease.
#5: Request Customers to Add Reviews on Google
Google is the world's largest search engine, witnessing millions of searches per second. Reviews on Google speak volumes about any business owing to its vast reach.
Positive reviews can create a significant impact on the user's mind. 
As an SMB owner, aim to generate positive reviews of your business but don't ignore negative ones. Make sure you use these negative reviews to address customer concerns and improve your brand image. 
Request your customers to add reviews whenever they visit your store. You may also send them friendly reminder emails for the same.
Always work on providing the best products and services to ensure positive reviews. 
For more tips and tricks on creating a winning local SEO strategy, we recommend checking out this detailed infographic by Ronkot. It will further boost your website's performance and, eventually, your local business credibility.
To find more information about importance of branding, you should try Zonbase product research tools for Amazon sales
Embedded code for the infographic