SEO
A Beginner's Guide to Buying Backlinks: What You Need to Know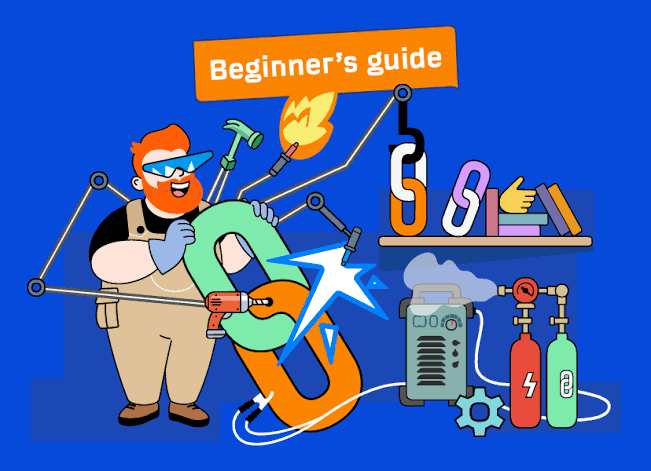 Backlinks are an important component of search engine optimization (SEO) and can help your website rank higher on search engines like Google. Even though there are numerous ways to get backlinks naturally, some websites opt to buy backlinks as a quick fix to improve their SEO. This article will give you a thorough rundown of everything you need to know if you are unfamiliar with the idea of purchasing backlinks.
What are Backlinks and Why Are They Important?
Backlinks are links pointing to your website from other websites. These links help search engines determine a website's authority and reliability. A website is more likely to rank higher on search engine results in pages the more high-quality backlinks it has (SERPs).
Why Buy Backlinks?
Although there are several ways to get backlinks naturally, such as by guest posting and producing excellent content, some websites opt to purchase backlinks as a quick fix for improving their SEO. Purchasing backlinks can help your website rank higher on search engines more quickly while saving time and effort.
It's important to keep in mind however that not all backlinks are created equal. Using advanced algorithms, search engines like Google can identify when backlinks are purchased or obtained unethically, and they may punish websites that engage in such methods.
What to Look for When Buying Backlinks?
It's important to take into account a number of things when purchasing backlinks to make sure you're getting high-quality backlinks that will improve the SEO of your website. When purchasing backlinks, the following are some essential criteria to consider:
Relevance:

The websites that connect to your website have to be concerned with your sector or niche.
Authority:

A high domain authority indicates that the websites linked to your website are reliable and credible sources.
Diversity:

A mix of backlink types, such as those from social media, blogs, forums, and directories, is essential if you want your link profile to appear natural to search engines.
Quality of Content:

The websites linking to your website should have high-quality content that is relevant and informative.
Placement:

The links should be placed within the main content of the linking website, rather than in the footer or sidebar.
How to Buy Backlinks Safely?
If you've made the decision to purchase backlinks, it's crucial to do so safely to prevent any unwanted effects on the SEO of your website. Here are some pointers for buying backlinks securely:
Choose a reputable provider.

Avoid link farms.

Don't overdo it.

Monitor your progress.
Read Also  : What Do You Mean By Total Dissolved Solids (TDS) & How Can You Reduce Them?
Take Away!
It's possible to increase your website's rating on search engines by purchasing backlinks, but it's important to do so safely to prevent any unfavorable impacts. Search for a trusted seller when purchasing backlinks, stay away from link farms and don't buy too many. Link building must be done gradually and naturally if you want to improve your SEO.
Now you have all the necessary information and can start searching for backlink providers. Best of luck with your website SEO journey and backlinking. If you have any queries on SEO and Backlinking, leave a comment.